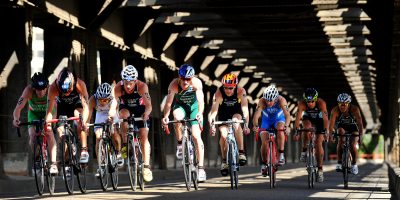 ITU World Triathlon Grand Final
Run, bike, or swim to the ITU World Triathlon!
This year, ITU World Triathlon Grand Final is racing into Edmonton. Triathletes of all ages and abilities will gather to participate in a variety of triathlon competitions on the ITU World Triathlon Series Tour. This series is the pinnacle of the sport, and the world's leading platform to promote a more active lifestyle.
Hawrelak Park and the expansive river valley will host the elite races and showcase standard and sprint distance age group races. Don't miss your chance to see the best in the world compete! Or better yet, get in on the racing action yourself. When you choose Edmonton 2020 as your Grand Series Final, you're choosing a premiere event known for how well it treats its athletes. You're choosing a beautiful course in a city that's a gateway to wild adventure. You're choosing the racing experience of a lifetime.