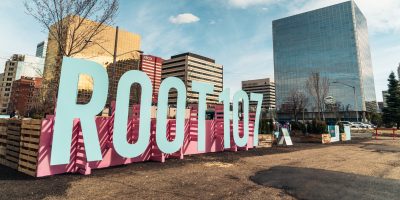 Edmonton Short Film Festival @ Root 107
Come watch short films downtown!
September 25, 2021
Time

Street Address

Root 107 - 107 Street &, Jasper Ave, Edmonton, Alberta
Edmonton Short Film Festival will be at the Root 107 pop-up park on September 25th to bring you a specially curated selection of short films! This free event showcases films by Alberta independent filmmakers that offer a diverse range of stories.
Fueled by artistic expression and limited only by their runtime, short films transcend traditional storytelling. From documentary to animation, narrative to experimental, come out and support our Alberta filmmakers!