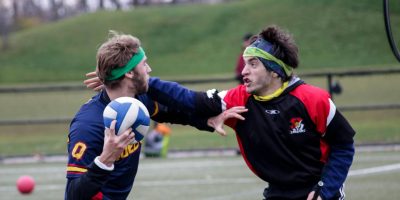 Edmonton Quidditch Cup
A try quidditch tournament!
August 27, 2022
Time

Street Address

Millwoods Recreation Park Field 1 - 2730 66 Street, Edmonton, Alberta
A try quidditch tournament! Try your hand at a chaotic mix of handball, dodgeball, and flag football, quidditch is super fun sport whether you're a hard core athlete or haven't played a sport since tenth grade gym class. Sign up to learn the basics before flying into the fall season kick off tournament.
The day will start with a workshop covering all the basics, like how to run with a broom and what to do with a bludger or a quaffle, followed by some fun recreational games and a break in the middle for lunch. Games will use a modified version of the Quidditch Canada rulebook with limited contact.
The Edmonton Quidditch Cup is designed for anyone 16 years of age or older, whether they've never played quidditch before and want to try it, haven't played in a while, or are a regular player itching to get back on the pitch. No experience is required to play!