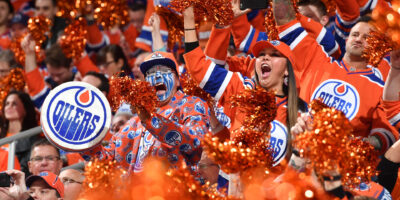 Edmonton Oilers vs Vancouver Canucks
Cheer on the Oilers from the comfort of your own home!
May 6, 2021
Time

Street Address

Virtual Event, Edmonton, Alberta
The NHL hockey season is finally upon us! Cheer on the Edmonton Oilers while they battle it out with the Vancouver Canucks. Connor McDavid and our boys in blue and orange are sure to put on a show!

While you can't watch from the stands this season, you can set yourself up for an amazing watching experience from the comfort of your own home. Check out our list of the best places to order-in or pick-up some local game day snacks. Then grab your jersey, tune in and you're good to go. Let's go Oilers!