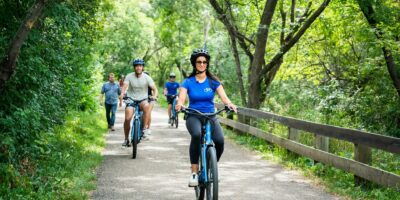 Edmonton Edventure Days
Rediscover Edmonton!
May 26 – May 27, 2023
Time

Street Address

Various locations, Edmonton, Alberta
From May 26-28, immerse yourself in everything our city has to offer with exclusive promotions from local businesses and iconic attractions! Visit your favourite spots, discover new experiences, and create unforgettable memories. Satisfy your taste buds with mouth-watering dishes from top-rated restaurants, and explore hidden gems you've always wanted to visit. Plus, you could win a once-in-a-lifetime experience: a free, 25-minute helicopter tour valued at $570! Imagine soaring above the city skyline and taking in breathtaking views of Edmonton like never before. Join us in person to enter for your chance to win, and explore Edmonton in a whole new way.
Visit the Edmonton Edventure Days page to discover the exciting list of participants!