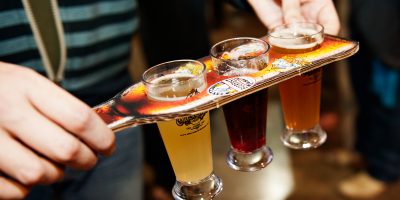 Edmonton Craft Beer Festival
This is how we brew it!
October 22 – October 23, 2021
Time

Street Address

Edmonton Expo Centre - 7515 118 Ave NW, Edmonton, Alberta
The Edmonton Craft Beer Festival is Edmonton's Premier Food & Beer Festival, showcasing hundreds of premium beers, both domestic and international. This year the Festival will feature breweries, distilleries, restaurants and beer loving enthusiasts.

At Alberta Beer Festivals, they strive to educate visitors and Albertans on all things beer related! Increase your beer knowledge and find a new favourite by sampling some of the more than 400 different types of beer on site. Take part in beer seminars, cooking with beer, visit the craft distillery district, vote for the People's Choice awards, and learn something new at ATB Financial's Beer University! Meet new people, sample delicious foods from Edmonton's best pubs and restaurants, enjoy the atmosphere and entertainment, and most importantly have a great time!