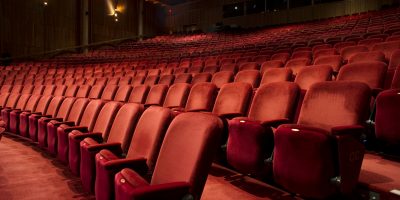 Deafy
An insightful one-man show.
January 21 – February 12, 2023
Time

Street Address

Citadel Theatre - 9828 101A Avenue, Edmonton, Alberta
Join us for an enlightening and thought-provoking evening with deaf public speaker, Nathan Jesper, as he presents his one-man show, 'Deafy'. This tragicomedy combines spoken words, American Sign Language and captions to tell the compelling stories of Nathan's experiences navigating relationships and everyday situations while dealing with deafness. Don't miss this unique opportunity to gain insight and understanding into what it means to belong!