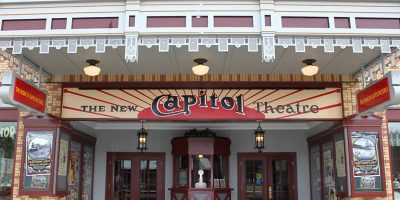 Cinderella - A Christmas Pantomime
Experience Cinderella like never before at Fort Edmonton Park!
You probably know the classic fairy tale Cinderella. Let's just say, this version is unlike any other you've ever heard before! Cinderella is helped by her servant dog Buttons and, of course, her trusty 'fairy godmother' in her quest to make it to the royal ball. Filled with songs and laughs, this unique story unfold as Cinderella tries to find her Prince Charming. Come experience a holiday treat at the Capitol Theatre this December.

Get your tickets for this unique Christmas experience today!