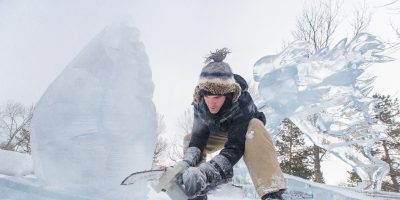 Boardwalk Ice on Whyte
Have an "ice" weekend or two.
January 27 – February 6, 2022
Time

Street Address

Dr. Wilbert McIntyre Park - 8331 104 Street NW, Edmonton, Alberta
What's cooler than being cool? ICE COLD! Every year, the Boardwalk Ice on Whyte Festival carves up a wicked combo of ice and art. While you're enjoying the internationally acclaimed ice sculptures, indulge in some amazing food from local restaurants and live musical performances. So, get your toque on and come down to the International Ice Carving Competition, visit the ice bar, or learn to carve ice just like a pro.

Stay tuned for programming details as they're announced!