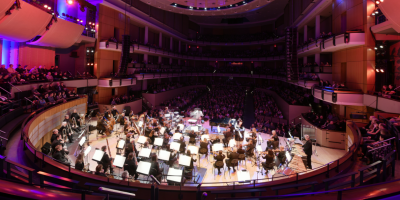 Simon Johnson: Bach & Organ
Live at The Winspear presents an inspiring evening of music.
May 31, 2022
Time

Street Address

Winspear Centre - 4 Sir Winston Churchill Square NW - Corner of 99 St & 102 Ave, Edmonton, Alberta
Join Simon Johnson, organist for UK's famous Westminster Cathedral and formerly for St. Paul's Cathedral, as he performs his favourite organ works on the spectacular Davis Concert Organ. From intimate pieces of music by J.S. Bach to a stunning ending by Liszt, this concert will have something for all, whether new to organ music or a long-time fan.