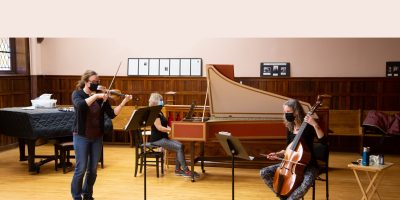 ARIETTA by Early Music Alberta
Fancy some classical music?
February 26, 2022
Time

Street Address

First Presbyterian Church – 10025 105 St NW, Alberta
We may not know what it was like to live in the days of Vivaldi and Bach, but for one evening, we can come pretty close! Early Music Alberta's annual concert series is devoted to the presentation and preservation of music written prior to 1850, and Arietta is sure to be a very special performance.
This concert includes some of the baroque era's most spectacular arias for soprano, an obligato instrument, and continuo from local Canadian artists. The concert can also be attended virtually through a high-quality live stream (something you couldn't do in the 1800s)!
Photo credit: Erik Visser