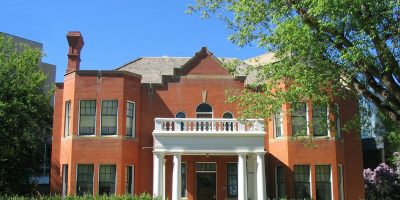 A Christmas Past at Rutherford House
Rutherford House decks the halls for the holidays.
Celebrate the season at Rutherford House this December!
Warm up inside with apple cider and tasty old-fashioned treats in the historic kitchen and its wood burning oven, then make a decorative treat for our animal friends outside. Have you been good this year? Well, here's you chance to meet Father Christmas!
Experience the ambiance of this elegant house with its halls decked for the holidays.