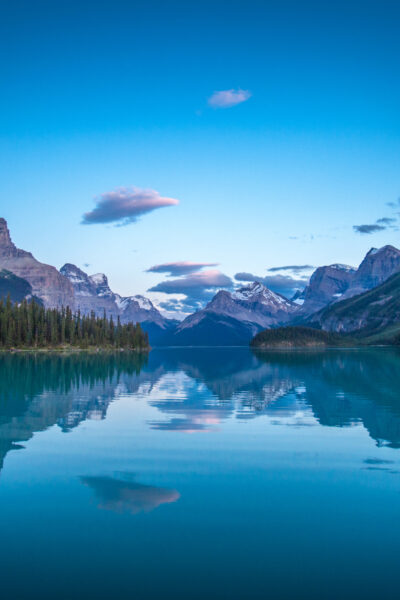 Edmonton & Jasper National Park
Experience the best of both worlds.
There are two sides to every adventure
Discover the journey less travelled when you embark on an adventure in Canada's North. It all begins in Edmonton – the capital of Alberta and the gateway to the Rockies. From Edmonton, adventure to Jasper National Park where you'll find towering mountains, crystal clear lakes and thundering waterfalls. It's the kind of experience that you'll remember for a lifetime.

BOOK YOUR TRIP TO EDMONTON AND JASPER TODAY.
Short flight. Wide open spaces. Adventuring in Edmonton & Jasper is easier than ever when you fly direct and touch down at the Edmonton International Airport:
Find the perfect place to lay your head after a long day of exploring with Edmonton's Best Hotels. Then book your stay at a cozy cabin in Jasper National Park.

Start by Exploring Edmonton
Summertime in Edmonton is nothing short of legendary. Experience what 18 hours of sunlight a day feels like and soak up the energy of the world's largest northernmost metropolis. Visit thirst-quenching patios, iconic attractions, festivals and boundless outdoor experiences. Bust out your shades, slap on some sunscreen, and get ready for a summer vacation like no other.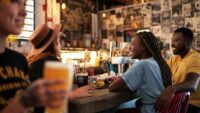 Tempt your Tastebuds
Edmonton's culinary scene is turning heads internationally— you'll find everything from picture-perfect patios and craft breweries, to farm-to-table experiences and legendary bakeries. Get ready for flavours that span far beyond the Canadian border.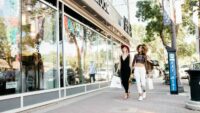 Experience Local Shopping
Shop big-name retailers and local boutiques in Edmonton – not to mention North America's largest shopping and entertainment centre, West Edmonton Mall. If you're looking for local designer finds, stroll along Whyte Avenue, 124 Street, or 4th St. Promenade for the best independent boutiques in the city.


Connecting Edmonton & Jasper
From Edmonton, it's a scenic and straight four-hour drive along the historic Yellowhead Highway to Jasper National Park. Don't feel like being behind the wheel? SunDog Tours offers a shuttle that includes many stops at downtown hotels. For current road conditions, review the AMA Road Reports and/or Parks Canada Road Condition Report.


Venture beyond in Jasper, Canada
Venture beyond to Jasper National Park for the ultimate Rocky Mountain adventure. This mountain town's backyard has abundant wildlife, impressive waterfalls, otherworldly canyons, glacier-fed lakes and the second largest dark sky preserve in the world. Jasper's welcoming small-town charm will make you feel like a local.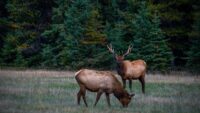 Spot Wildlife
Jasper is famous for the wildlife that live there. Keep your eyes peeled for iconic Canadian animals like moose, elk, bears and more. Although there's always the possibility of spotting Jasper's furry friends on your own, a professional wildlife watching tour will increase your chances and ensure you stay safe.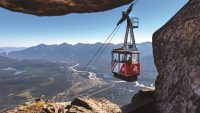 Soar to a Summit
See Jasper from above and explore the alpine environment without hiking hours to get there. The Jasper SkyTram whisks you up Whistlers Mountain, where jaw-dropping panoramic views await. Walk a short trail to the summit, grab a light meal at the upper-station restaurant, and snap the selfie of a lifetime.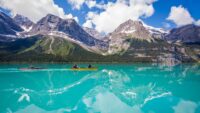 Hit the Water
Paddle your way across a turquoise, glacier-fed lake with unobstructed views of the mountains. Not only is canoeing a classic Canadian activity, it's also incredibly peaceful. Prefer watersports at a different speed? Try whitewater rafting down one of Jasper heritage rivers, or taking a boat cruise to famous Spirit Island.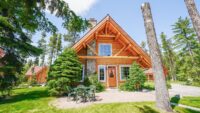 Cozy Cabins
Quintessentially Canadian and oh-so-cozy, there's nothing like cuddling up fireside in a log cabin after a long day exploring the mountains. Experience Jasper's cabin culture and experience heritage aesthetic with modern comforts. These charming havens are unique and perfect for longer stays.


Edmonton International Airport