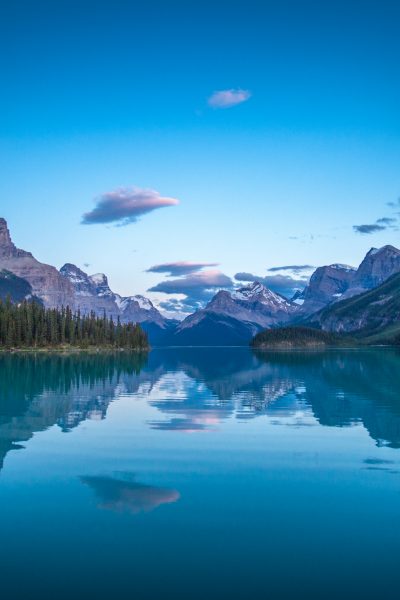 Edmonton & Jasper National Park
Experience the best of both worlds.
There are two sides to every adventure
Discover the journey less travelled when you embark on an adventure in Canada's North. It all begins in Edmonton – the capital of Alberta and the gateway to the Rockies. Dine at the city's world-class restaurants, shop at the legendary West Edmonton Mall, then hang out with a majestic herd of free-roaming plains bison, all in the same day.


From Edmonton, the trip to Jasper National Park is as magical as the destination; open landscapes, abundant wildlife and infinite prairie skies line the historic Yellowhead Highway as you venture from city to summit. An authentic mountain experience awaits with Jasper's towering mountains, crystal clear lakes and thundering waterfalls. It's the kind of experience that you'll remember for a lifetime.

Short Flight. Wide open spaces.

Discovering vast and boundless vistas in Edmonton & Jasper is easier than ever when you fly direct and touch down at the Edmonton International Airport:

Does staying in a 100-year-old castle tickle your fancy? How about a modern boutique inn, or jazz-age hotel within a living history museum? Edmonton's got that and everything in between. Find the perfect place to lay your head after a long day of exploring with Edmonton's Best Hotels.

To give you even more confidence when booking your flight and hotels in Edmonton, we're raising the bar when it comes to health and safety. Our facilities and hotels don't just look and feel clean, they're verified clean — backed by the GBAC Star Accreditation, making Edmonton one of the safest destinations around.
Start by Exploring Edmonton
Summertime in Edmonton is nothing short of legendary. Experience what 18 hours of sunlight a day feels like and soak up the energy of the world's largest northernmost metropolis. Visit thirst-quenching patios, newly re-opened attractions and boundless outdoor experiences just waiting to be explored. Bust out your shades, slap on some sunscreen, and get ready for a summer vacation like no other.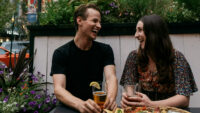 Tempt your Tastebuds
If you like food, we like you. Edmonton's culinary scene is turning heads internationally— you'll find everything from picture-perfect patios and craft breweries, to farm-to-table experiences and legendary bakeries. Wear your stretchy pants and get ready for flavours that span far beyond the Canadian border.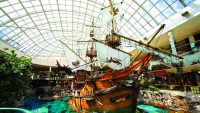 Luxury Local Shopping
Shop big-name retailers and local boutiques in Edmonton – not to mention North America's largest shopping and entertainment centre. West Edmonton Mall is part adventure park, part entertainment complex, shopping, and dining destination. This place is as big spirited as all of Alberta. If you're looking for local designer finds, stroll along Whyte Avenue, 124 Street, or 4th St. Promenade for the best independent boutiques in the city.


Connecting Edmonton & Jasper
From Edmonton, it's a scenic and straight four-hour drive along the historic Yellowhead Highway to Jasper National Park. Don't feel like being behind the wheel? SunDog Tours offers a shuttle that includes many stops at downtown hotels. For current road conditions, review the AMA Road Reports and/or Parks Canada Road Condition Report.


Venture beyond in Jasper, Canada
Venture beyond to Jasper National Park for the ultimate Rocky Mountain adventure. This mountain town's backyard has wildlife, waterfalls, canyons, glacier-fed lakes and the second largest dark sky preserve in the world. Jasper's welcoming small-town charm will make you feel like a local. The past year has been long but the fun-filled summer days in this designated UNESCO World Heritage Site are longer.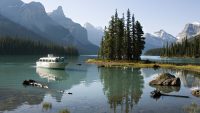 Discover Maligne Lake
As one of the most iconic landmarks within Canada's Rocky Mountains, Spirit Island has captured worldwide imagination. Located halfway down Maligne Lake, visitors can either paddle or take a cruise to this beautiful and off-the-beaten path place. Or, dine on a scenic patio before going on a local hike.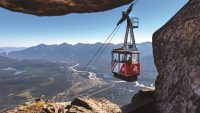 Get your head in the clouds!
See the national park from up high. Hike into the alpine for jaw-dropping lookouts, or ride the Jasper SkyTram to the summit of Whistlers Mountain for a panoramic bird's-eye-view of multiple mountain ranges, sparkling lakes, and the tiny town far below. You can even bring your dog!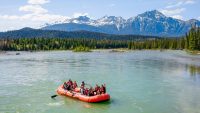 Adventure by Water
With so many rivers in Jasper National Park, whitewater rafting has become one of the most popular summer activities. From guided rafting tours to solo kayaking, Jasper's Class II and Class III whitewater offers adventures that show you this natural wonderland from a whole new perspective.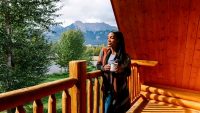 Mountain Relaxation
From spa visits to firelit cabins, Jasper is the dream escape where visitors can relax and embrace that slow, mountain-town pace. Reconnect with a quiet peace, find serenity within yourself and discover how you don't have to sweat up mountains for the artistry of nature to take your breath away.


Edmonton International Airport