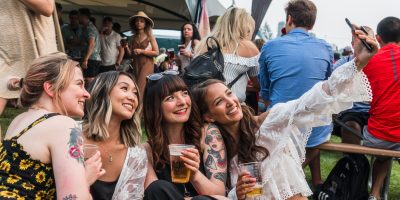 Dream it. Plan it. Live it.
This contest is now closed, but you can still build an awesome Edmonton itinerary here.
You've heard about Edmonton's legendary festivals, booming culinary scene and epic attractions. What if we told you that you could knock out your bucket list in one action-packed weekend? Plan your dream getaway using Utrip (our artificial intelligence itinerary builder) and enter for the chance to fly to Edmonton from Kelowna, Vancouver, Abbotsford or Winnipeg with Flair Airlines and live it out—on us.
Go to our itinerary builder.
Build a weekend itinerary for June 14-16.
Fill out our handy form below, or comment on our Facebook post or Instagram post with your favourite activity from the itinerary you just made.

That's it, you're entered! For a complete list of rules and regulations, click here.
New to U-trip? No problem.
Here's your fool-proof guide to navigating our artificial intelligence itinerary builder. Hey, it's 2019. We may not have flying cars, but a robot can handle your trip planning!