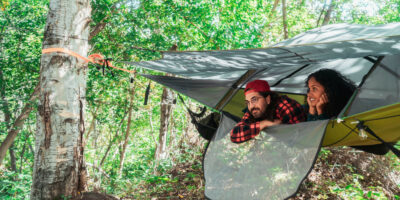 Urban River Adventures
Your journey through the North Saskatchewan River awaits.
Contact Information
Street Address

1140 Saskatchewan Ave E, Devon, Alberta

Email address
Experience the natural outdoor adventures that Alberta has to offer! Urban River Adventures makes summer fun in the North Saskatchewan River Valley accessible for all to enjoy.
Catch a boat ride to a beautiful island just upstream from Edmonton. From there, the river is yours to explore! Head out on a hike, explore the river on a kayak, test your balance on a paddle board, or laze about on a relaxing river float. After a full day of activities, settle down in a cozy geodome and dig into some local food over the campfire. This is truly the best way to experience the North Saskatchewan!