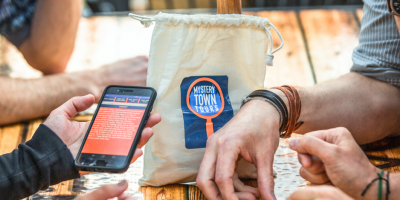 Mystery Towns Clue Solving Adventures
A clue-solving adventure that transforms Edmonton into a real-life puzzle board!
Embark on an adventure through Edmonton while solving puzzles in a challenge much like the Amazing Race! This scavenger hunt, escape room-esque walking excursion, will take you through Edmonton's must-see points of interest, local favourites and hidden gems.

Clues are delivered via an app on your phone. Enter your answers to receive the next clue. Take your time or opt to beat the leader-board! Edmonton is waiting for you. Good luck. Travel safe. Go!