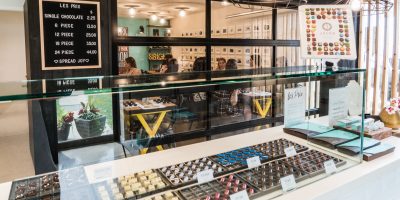 JACEK Chocolate Experience & Tour
Put "eat chocolate" at the top of your things to do.
Thrill your senses at this tasty chocolate experience. Held at the JACEK Chocolate Studio in Sherwood Park, you'll get to walk through the chocolate making processes, learn the regional difference in flavour and take a tour behind the scenes, where you can see all the chocolate making magic! To finish the evening off, take part in a tasting and learn how to pair chocolate with other ingredients. You'll be in chocolate heaven!