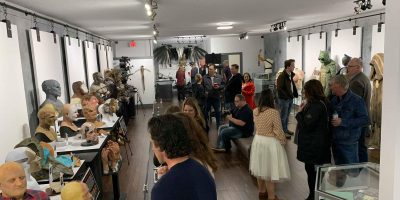 Edmonton's Prop Museum
See and experience what's involved in transforming actors into the larger than life characters we all love to watch on screen.
The Edmonton Prop Museum is dedicated to the preservation and public display of movie props, costumes and practical effects make up. In this unique, gallery-style museum visitors can walk freely among exhibits of iconic, original pieces from the worlds of cinema and television. In an effort to offer visitors the most enjoyable experience possible, their displays are designed to explain all aspects of the art form from sculpture to mold making, appliances and makeup to dental prosthetics and the creation of costumes and wardrobe, all shown through exhibits of original and authentic material.