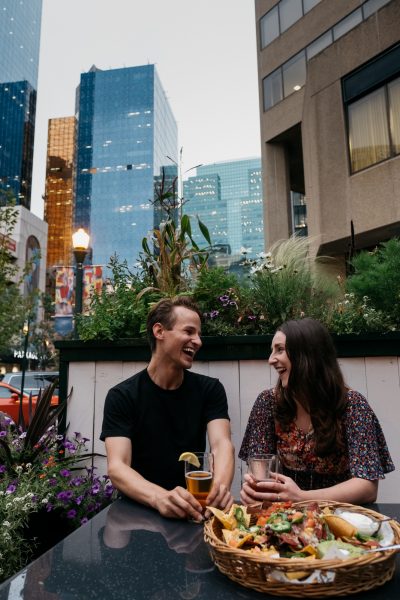 How to Have a Very British Day in Edmonton
Dreaming of Sunday roasts, cheeky pints and dunking biscuits in tea? Some of the best things originated in the land of The Beatles and Big Ben and a few of those experiences have made their way here to the big city in the Prairies. I lived in London in my mid-20s, so I'll do my best to relay the standards for a great day as best I can. #GodSaveTheQueen.
Sleep in, then go get a big breakfast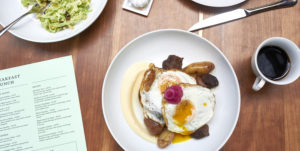 It's fairly common for everyone's days to start just a smidge later than we do here in Canada - 9:30 - 10:00 am for work days is not out of the ordinary. So sleep in a little and then head over to The Next Act, MEAT, Cafe Linnea or The Harvest Room for a proper large brunch. Edmonton does brunch very well. And yes, I will be lobbying for beans and black pudding to be added to menus everywhere.
Grab some cheeky pints with that brunch
What does a cheeky pint mean? It implies that it's a spur of the moment thing. However, having a pint with brunch is one of the most British things you can do. Is 10:00 am too early for a drink? Not in my experience.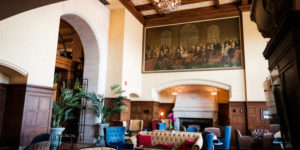 If it's good enough for the Queen, then it's good enough for me. Is that setting expectations too high? Mmph who cares. The Fairmont Hotel MacDonald rolls out the royal carpet for their Saturday and Sunday High tea, while Cafe Linnea puts a modern twist on the tradition. Need something for a tighter pocketbook? Head over to Block 1912 for a cozy atmosphere and all the teas and treats you could ever want.
I dream of Sunday roasts. They are the food equivalent of a warm duvet on a cold winter's night. Head down to London Local for some yorkshire puds, homemade gravy, and slow roasted meat. Top it off with another pint (or two) and Bob's your uncle.

Test your skills over more pints at The Buckingham, in Old Strathcona. Not only is their name a nod to the glorious motherland, but they also have great quiz nights and feature an all-vegan menu that locals love. Keep your eye on their website for any upcoming events. You can also check out quiz nights hosted by Tipsy Trivia at various pubs around the city.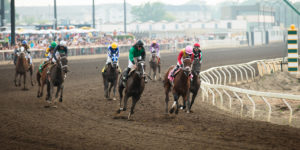 Don your biggest hat, poshest suit or fanciest fascinator and spend a day at the races. Northlands Park has regular horse racing each week, so get ready to place your bets!
When in doubt, just go to an English pub
Whether you've done all of the above, or none of the above, checking out an English pub is a must-do. For the most British experience, head to Sherlock Holmes on Rice Howard Way. Fully kitted out with ivy-covered peaked roofs, dark timber beams and a menu that features mushy peas and curry dip with its fish and chips, you can't go wrong. Another great, low-key Brit-inspired option is The Rose and Crown.