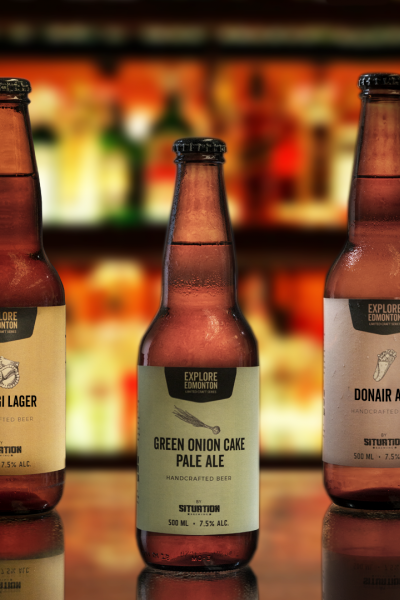 Note: this article was created as part of an April Fool's joke, so unfortunately the Green Onion Cake Pale Ale, Pierogi Lager and Donair Ale are not real (or available). Please read on to discover the other incredible beers this city has on tap!

Hey there hop-stuff— listen up! We're about to make all your beer-related dreams come true. Explore Edmonton has teamed up with Situation Brewing to bring you a collection of distinctly Edmonton brews, inspired by the most iconic flavours of the city.

You've savoured the green onion cakes at the Edmonton International Fringe Festival, stopped in for a jumbo donair after a stellar concert or hockey game at Rogers Place, and sampled pierogies like baba used to make at Ukrainian Cultural Heritage Village. Now you can not only eat these legendary flavours... you can drink them too!

We're excited to announce that Situation Brewing Company is now serving a crisp Green Onion Cake Pale Ale with a drizzle of soy, a robust Pierogi Lager with a dollop of farm-fresh sour cream, and a rich Donair Ale with a subtle infusion of briny beef. Available on tap and in bottles for a limited time only!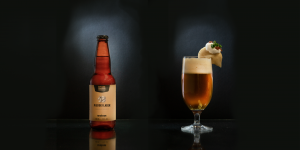 Looking for more pitcher perfect brews? Well, look no further than Edmonton's craft breweries. These institutions are serving up some frothy goodness and inventive flavours that will quench your thirst and have you ordering another round (or two). Keep scrolling for the best brews and where to find them!
Situation Brewing Company
Situation Brewing Company, located in the heart of Old Strathcona, is a fully functioning microbrewery dedicated to crafting a rotating line up of exciting beers, all brewed onsite. Pop in for a brewery tour, a pint, or a meal in the attached restaurant with views of the brewers hard at work.
Must-try brews: Green Onion Cake Pale Ale, Pierogi Lager, Donair Ale, Page Turner IPA & Gateway Wheat Ale.

Alley Kat Brewing Company
Alley Kat brewery is the 4th oldest in Alberta with a current capacity of 18,000 hectoliters (that's 5.1 million bottles) annually. Swing by this local craft beer staple for a brewery tour, or try one of their brews at many restaurants around the city.
Must-try brews: Aprikat, Main Squeeze, Scona Gold and Full Moon.
Blind Enthusiasm Brewing Company
Blind Enthusiasm offers up a huge range of beers— from crisp lagers to hoppy ales. Plus, they are working on a range of barrel-aged beers and spontaneously fermented sour ales to share. Head to their restaurant, Biera, for a night of great food and even better brews in Ritchie Market.
Must-try brews: Extra Special Monk, ACME Red, Uncle Buma's Heritage Ale & Don'tcha Hate Chase?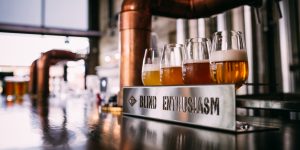 Sea Change Brewing Company
Led by musicians, graphic designers, and seasoned craft brewers, Sea Change Brewing Co. focuses on brewing unpretentious beers at a reasonable price. Sea Change can be found on tap in restaurants around the city, or at their intimate taproom in Edmonton's south side.
Must-try brews: Prairie Fairy, Irish Red Ale, Session Ale & The Wolf.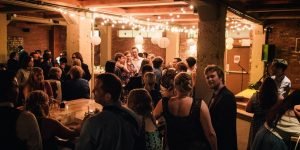 Two Sergeants Brewing Company
This micro craft brewery has come a long way since it's humble beginnings in Fort Saskatchewan. With a large seating capacity, a private tasting room/games room, and a stage for live music, Two Sergeants is a great place to grab a pint and catch up with friends.
Must-try brews: Chinook Stout, 17 Pounder IPA, Passion D'Ale Wit.

Town Square Brewing Company
Town Square is a family-friendly brewery/taphouse with thirst-quenching rotating taps. This brewery might be small, but that has nothing to do with the flavours coming from their beer (and the craft pizza ain't bad either).
Must-try brews: Prairie Fire Rauchbier, Sterling Silver Pilsner & Master Splinter Amber Session.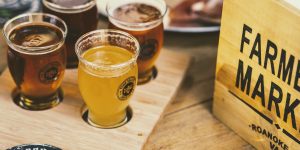 Analog brewing launched in early 2018 with a focus on creating easy drinking, delicious beer with a nerdy twist— as you can see from the way they name their brews. Their taproom is open from Thursday-Saturday and their beer can also be found at many local restaurants.
Must-try brews: Ready Paler One, Power Up Porter & In Another Castle.