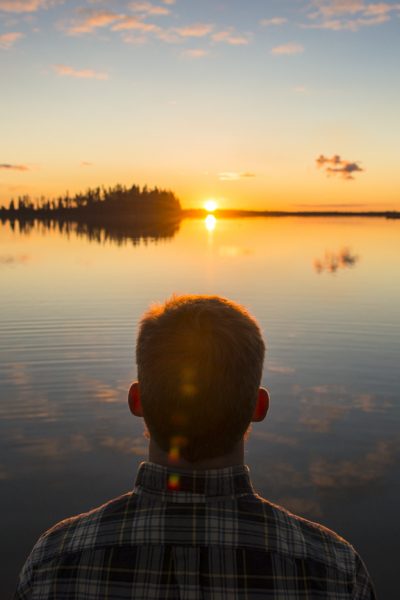 Things to do in Edmonton with Dad
Make Dad proud with this roundup of Edmonton experiences for every kind of father. From the meat and potatoes kind of guy to the man who loves all things action-packed, we've got you covered. You are sure to make lasting memories with your pop (and add to the collection of dad jokes) by following this list of iconic Edmonton experiences.
Never misses the big game. And every game is big to this dad.

If you can manage to pull your dad out of his jersey-walled man cave, bring him to a game and cheer on one of Edmonton's local sports teams. We've got lots to choose from: Edmonton Oilers (hockey), Edmonton Eskimos (football), Edmonton Prospects (baseball), and Edmonton Stingers (basketball). Get outdoors and enjoy a round of golf before the big game at one of over 80 golf courses in the Edmonton area.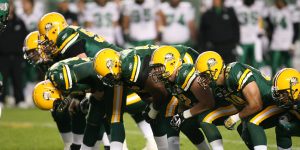 Prefers breathing in fresh air and enjoying his time out in nature.

For this dad, there is no better way to spend an afternoon (or full day!) than out in the river valley. Book a guided fishing adventure on the North Saskatchewan River or a nearby lake with Get Hooked Fishing. Paddle away in a canoe from Edmonton Canoe or cruise the North Saskatchewan during sunset with Haskin Canoe.
Is dad most comfortable beside a grill, cooking up a bite to eat for the family? Take him out of the backyard and set up shop for the day at a public barbecue site. Try Hawrelak Park or one of the many other picturesque river valley spots. Bring a Frisbee and a picnic blanket, and there you have it – a day of BBQ fun.
If hiking and wilderness spotting is dad's thing, then take him just outside the city to Elk Island National Park. He can get face to face with bison, elk, moose, and over 250 species of birds. Stay past midnight on a clear evening to catch the northern lights, too!


Meat and Potatoes Kind of Dad
Enjoys a hearty meal with a cold one in hand.

If this describes your dad, why not take him out for some good old fashioned smokehouse meat? If brisket, bourbon and beer are music to dad's ears, then MEAT in Old Strathcona is the perfect place. Follow the mouth-watering scent of smoked brisket inside where you share platters of meat and side dishes. If dad likes it spicy, take him to the hot new Mexican restaurant, Rostizado, where slow-roasted platters are shared and the tequila flows!
Cheers to all of the dads who appreciate a good meal and a cold beer. For the best selection of beer in town (and a rooftop patio!) head to Craft Beer Market. With over 100 beers on tap, he is sure to be impressed with at least one of the flavours. Or take it one step further and take pops on an Urban Pedal Tour around the city.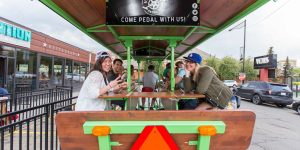 Lives for the rush across the finish line.

If your dad has a stopwatch and checkered flag on standby at any given moment, then we have something right up his alley. Take him to Speeders to get some go-karting out of his system! Or if he'd rather watch from a safe distance, bring your earplugs and feel the thunder of drag races at Castrol Raceway.
Looking to take your dad to new heights? Swoop over vast landscapes and get a bird's eye view of Edmonton's sprawling, picturesque river valley on a helicopter during an Edmonton Regional Helicopter Tour!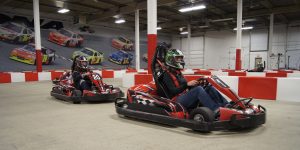 Loves to share history and interesting facts about the world around him.

If your dad loves to absorb information about the sights around him, then there are a few places you must take him. Head to the Alberta Aviation Museum or the Ukrainian Cultural Heritage Village for a bit of history, a dash of learning and most of all fun. If a guided tour of the river valley is what dad is looking for, then hop on a Segway at River Valley Adventure Co and let the guide fill you in on the sights in the valley.