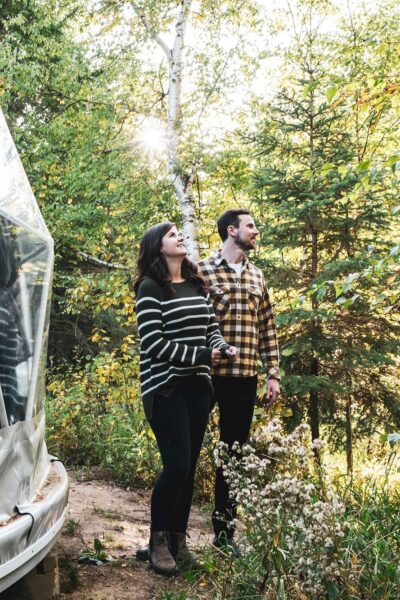 Things to Do in Edmonton this Summer
Your summer bucket list starts here! Experience what 18 hours of sunlight a day feels like and soak up all the energy of the world's largest northernmost metropolis. From savouring the flavours of the city at Taste of Edmonton, to breathtaking sunset canoe tours, to discovering the roaming plains bison at Elk Island National Park and everything in between, it's always easy to fill your schedule. Summertime in Edmonton is nothing short of legendary.

No matter how you explore this season, be sure to continue practicing safe physical distancing, frequent handwashing and following the guidelines put in place to keep everyone safe.
From on-screen to sunscreen!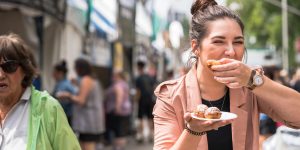 Outdoor markets galore...
Oh kale yeah! Support local growers, makers and vendors at these stand-out Edmonton farmers' markets: Edmonton Downtown Farmers' Market, Old Strathcona Farmers' Market and the 124 Grand Market. You'll find everything Edmontonians love about summer—food trucks, live entertainment, fresh local produce, one-of-a-kind clothing and more. If you're out and about around the Edmonton Downtown Farmers' Market, make sure to stop in at Honest Dumplings for some tasty out-of-the-box creations—yum!

The first annual Night Market at the River Cree, presented by Enoch Cree Nation, is almost here! This brand new experience will showcase First Nation & local artisans, vendors, food trucks, and much more. Check it out from July 15-17.

Looking for more farmers markets in Edmonton? Take a peek at this blog.
Get your head in the clouds - literally! Take-off with Edmonton Regional Helicopters or swoop through Edmonton's picturesque, sprawling river valley during a one-hour Discovery Flight + City Tour with the Namao Flying Club! These views are truly one of a kind.

Imagination takes flight at The Alberta Aviation Museum. Exciting plans are in place to welcome back the museum's flight simulators and J-Copters to folks of all ages. Don't miss your chance to uncover the evolution of the biology of flight by visiting the YEG Honeycomb beehives on site. Lastly, take a peek at the museum's latest aviation projects through Restoration Tours being offered every Thursday and Saturday. With over 30 historical aircraft exhibits, there is something for everyone to explore and more!
Gather your crew and hit the biggest and most intricate jungle gym you've ever seen at the Snow Valley Aerial Park. Are you ready for the "Ninja Warrior" course? Or are you looking for something a little closer to the ground? Either way, you'll have the best afternoon ever exploring the games and obstacles.

Snow Valley also has two new experiences on the docket this year. Hit golf balls uphill with your friends and family as you aim at various yardage markers and novelty targets scattered up the hill! Snow Valley Target Golf is the perfect warm-weather activity for everyone.

Whitemud Creek Mining Company has returned after 50 years! Today, it's a sluice (a trough of water you use to wash the rough away to discover new-found bounty) and there are treasures and gems to be uncovered with each bag of rough purchased nearby. Located alongside the Aerial Park Tower, the sluice will allow children to sift through sand and find stones, fossils or other surprises.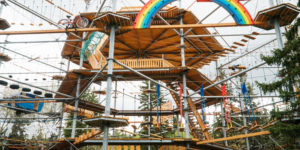 The 97-hectare property at the University of Alberta Botanic Gardens is a must-visit whether you're a garden lover or not. Explore 190 acres of gardens and natural areas including the Kurimoto Japanese Garden and butterfly house, as well as the stunning Aga Khan Garden. Their Twilight Picnic Experience will be back for 2021, so you can book a gourmet picnic box to create the dreamiest evening ever!

The Muttart Conservatory is excited to welcome you back to the pyramids (now with timed-ticketing for increased safety). Breathe in colourful and exotic life at this enchanting attraction. Each of the four iconic pyramids holds a themed garden representing a different world biome and species that hail from Mexico to Madagascar. Make sure to leave time to stop in at Culina To-Go onsite for a delicious homemade meal before you head out!

Pro tip: keep your eyes peeled for the resident superstar, a giant Amorphophallus titanium, also known as the corpse flower.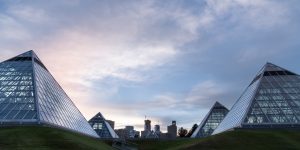 Join the gang at River Valley Adventure Company and see the city like never before while cruising on a Segway. Don't worry, you'll get a quick lesson first, then you'll ride through the river valley in style while you guide shares some of Edmonton's natural history and wonders along the way.

Rent a bike at River Valley Adventure Company and you're off on a self-guided expedition through over 150 Kilometres of trails that make up the vast and beautiful North Saskatchewan River Valley. They also rent select sporting equipment and even fishing gear so you can get the most out of your outdoor adventures this summer!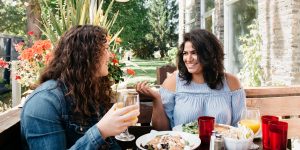 Indulge in fine local food and drink while touring around the city on a Chef Table Living Food Bike Tour — stop by amazing markets, local restaurants, chocolatiers, historical buildings and breweries under the warm sun. Or take a tipsy ride through the streets (don't worry, your guide is steering!) as you pedal your way around Edmonton's top taprooms on a giant U-shaped bike with Urban Pedal Tours. Still craving more craft brews? You'll love the Alberta Craft Beer Tours Situation Brewery Tour & Meal experience.
Explore the City by Water
Paddle your way along the North Saskatchewan River spotting wildlife and taking in Edmonton's beautiful skyline. Haskin Canoe's Voyageur Canoe Tours is a one-of-a-kind opportunity to transport through Edmonton's backyard. Edmonton Canoe offers canoe or kayak experiences that are perfect for experienced paddlers or those who are just getting their sea legs. You'll enjoy the calming atmosphere of this water adventure and may even be lucky enough to hear the distant cry of a loon or splash of a beaver.
Depart on a journey through Edmonton's rich history, from Fur Trade to the Roaring Twenties at Fort Edmonton Park. Gather and explore life through the diversity of First Nations' and Métis Peoples' histories and perspectives at the park's new Indigenous People's Experience. You don't want to miss this.

Métis Crossing celebrates the story of the Métis through traditional crafts, tours, and food experiences.  Take their 'Paddle into the Past' voyageur canoe experience, or enjoy tours of the museum, historical village, indoor meeting area, outdoor stage, and more! Here you'll also find a campground and traditional trapper tents to rent for a cozy, cultural stay.

Become a time traveller and experience what life was like 125 years ago! History is brought to life at the Ukrainian Cultural Heritage Village, an open-air museum depicting early settlement in east central Alberta from 1892-1930.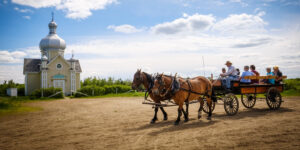 Experience the geologic wonders of Alberta and immerse yourself in the Indigenous stories of the past! Talking Rock Tours provides interactive experiences that reveal the history of the land with a Métis guide and geologist who combines his culture and knowledge of geology. You'll see Edmonton's landscapes in a whole new light!

Camp at Elk Island National Park
Thirty-five minutes east of Edmonton lies a wild oasis. The perfect place to day-hike, canoe, camp or spot some bison. Elk Island National Park is also a designated dark sky preserve and the cornerstone of Canada's bison conservation. Camping at Elk Island is a perfect summer activity - if you want to avoid the hassle of buying and setting up your own gear, Elk Island National Park offers you the luxury of calling one of their Tipis, Cabins, or oTENTiks home.

Plan to visit during the week to avoid the crowds as the park is currently operating at a limited capacity.