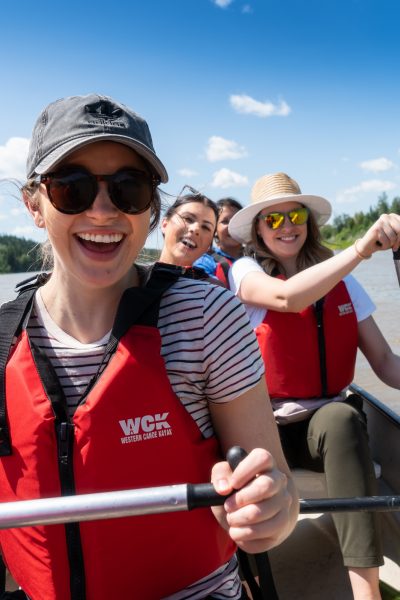 Things to Do Outside this Summer
With plenty of space to roam, Edmonton is the perfect place to soak up 17 hours of sunshine and connect with nature. Plan your summer escape and get ready to set your 'out of office'! From visiting roaming plains bison at Elk Island National Park to hitting river valley trails tucked away in the heart of the city, there's something for every explorer.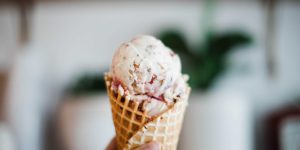 The River Valley is Calling
There's green space, and then there's the North Saskatchewan River Valley. Edmonton's river valley has over 150 km of trails that are perfect for jogging, cycling, and taking in the picturesque city vistas. Not sure where to start? Here are 5 trails to try this summer. A large portion of the city's trails are tree-lined, so you can cool off under a canopy, no problem.

Rather explore the city by water? Canoe your way along the North Saskatchewan River spotting wildlife and taking in the city's beautiful skyline with Edmonton Canoe or Haskin Canoe. Feeling adventurous? Blaze your own trail on a Segway tour with River Valley Adventure Co. Want to experience that bird's eye view? Get your head in the clouds with Edmonton Regional Helicopters.

If you've never paddled down the North Saskatchewan River, listen up, because you are truly missing out. Leave all your equipment and expertise worries to RiverWatch for a 3-hour guided tour right in the heart of Edmonton. Spot the splash of a beaver or a pelican cruising through the sky as your friendly, knowledgeable river guide hosts a close-up look at the ecology and history of this glorious waterway.
Explore Indigenous Edmonton
Amiskwacîwâskahikan, also known as Edmonton, is located on Treaty 6 Territory, home to many nations including the Cree, Saulteaux, Blackfoot, Sioux, and Métis People. Take a self-directed tour with our handy guide to the city's remarkable Indigenous landmarks and spaces and check out our guide to exploring ᐄᓃᐤ (ÎNÎW) River Lot 11∞. Talking Rock Tours provides interactive tours that reveal the history of the land with a Métis guide and geologist who combines his culture and knowledge of geology. You'll see Edmonton's landscapes in a whole new light!

Venture further to Metis Crossing, the first major Métis cultural interpretive centre in Alberta. Here you can Paddle into the Past with a voyageur canoe experience, or explore the 'Visions, Hopes, and Dreams' at Métis Crossing Wildlife Tour. The wildlife park is home to rare white bison, wood bison, plains bison, elk, and Percheron horses.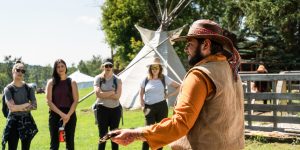 Join Wild Calm Forest Therapy on an introspective walk in the woods. Close your laptop, put your phone down and connect with Edmonton's remarkable urban greenspaces. Your guide will invite you to take a deep breath and be present in the moment. Forest Therapy, also known as Forest Bathing, is a research-based practice that helps you connect with your senses, with yourself, and with your surroundings. You'll embark on a slow, guided walk in the woods - approximately 3 hours in the summer months.
Embark on a Prairie Safari
A bison traffic jam is one situation that Google Maps can't prepare you for! With hundreds of free-roaming bison at Elk Island National Park, you just might catch a glimpse of a herd grazing in an open meadow or stopped in the middle of the highway with steam rising from their woolly coats in the morning. Just 35 minutes east of Edmonton, Elk Island provides some of the best wildlife viewing opportunities in North America. Pro tip: plan to visit the park during the week to avoid crowds!

The park is also part of the Beaver Hills Dark Sky Preserve, meaning it's a stellar location for stargazing. Bring a blanket, a basket full of late-night snacks, (ahem, stock up on delicious food from local restaurants and bakeries) and gaze up at the starry sky where you'll see star clusters, nebulae and galaxies.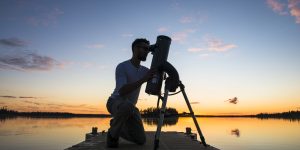 Summer is the perfect time to take a trip down patio lane. Stop in at one of the city's incredible local eateries and make the most of the long, hot summer nights… you're never alone with a cold drink in your hand! Check out our "Best Summer Patios" blog for a list of the best outdoor watering holes in the city.
Be your own tour-guide with a little help from technology! The Commonwealth Walkway App is a great guide to exploring Edmonton's river valley while reading and listening to one of five storylines (Indigenous, History, Family, River & Winter). The Fruit Loop Society of Alberta has created an augmented reality tour that allows you to discover the past, present, and future of Edmonton's diverse community. This self-guided tour takes you across the downtown core, from Beaver Hills Park to the Neon Sign Museum.

Edmonton's street art game has exploded in the last few years, thanks to the visionary team at Rust Magic. Check out their virtual mural map and plan your self-led expedition around the city where you'll discover incredible large-scale works by international and local artists. Visit their Instagram page for some visual inspiration!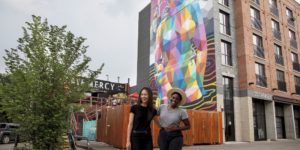 VespaYEG is the newest way to discover the city, on an exciting Vespa tour around Edmonton's most beautiful streets. You'll find hidden gems and local treasures with the help of a dynamic guide. All tours begin with a complimentary Mocha, Latte, Americano, or Espresso at District Moto. Afterward, you'll cruise towards Edmonton's finest historical backdrops, including the Alberta Legislative Grounds, University of Alberta, and the High Level Bridge.

Playgrounds are for big kids too
Look up, wayyyyy up! Imagine climbing through a mix between an enormous treehouse and a giant jungle gym - that's what you'll find at Snow Valley Aerial Park. This incredible tower of obstacles and games is the first of its kind in Canada and 3rd in North America. With dedicated kid's routes and routes for adults, there is something for every level of adventurer!

Be sure to check out the other summer experiences on the docket at Snow Valley - Target Golf and Whitemud Creek Mining Company.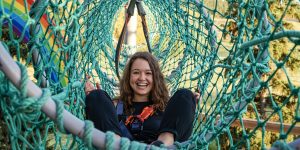 Dust off your camera or smartphone and get ready to capture the city's summer glow. Edmonton has plenty of Instagrammable locations just waiting to be discovered. Peruse out our list of picture-perfect hidden gems in our article: Edmonton's Best Photo Spots. You'll see the city from a whole new perspective while taking your Instagram page to the next level.
Dust off your clubs and discover the many pristine golf course in and around Edmonton. We've gathered some of our favourite public and semi-private places to perfect that swing! The sun is shining, the birds are chirping, and you're ready to nail that hole-in-one. The best afternoon ever awaits!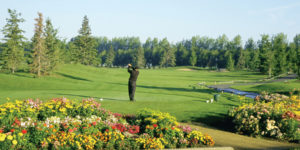 A short forty-minute drive from downtown Edmonton you'll find the University of Alberta Botanic Garden — the largest botanical garden in the province. The gardens have partnered with extraordinary local food and beverage makers to create fully stocked picnic baskets for two. Boxes are charcuterie-style and adorned with fresh flowers and herbs grown right there at the garden.

Rather take your picnic plans into your own hands? Pick up snacks from Edmonton's incredible restaurants and fill your basket to the brim. Then layout your blanket at one of our favourite picnic spots! Or step-up your picnic game with the help of YEG Picnic or True North Picnic. These local companies will plan and set up the ultimate luxury experience, perfect for special occasions.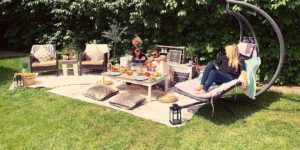 Cool off and see Edmonton from a whole new angle - looking up to the city from a river raft! Raft rentals from River Valley Adventure Co. come with everything you need for a day out on the water including an inflatable raft, oars, a pump, bailer, personal floatation devices and a repair kit.

There are countless routes you could take, but a good one to start with is Laurier or Emily Murphy Park to Dawson Park. There is ample parking with easy access to the river's entry points at all of these locations. Plus, Dawson Park is only about five minutes from River Valley Adventure Co. making returning your raft after a day out on the water easy-breezy!

Explore Edmonton's iconic places with YEG Scoot! Embark on an exhilarating adventure while riding an electric scooter around the city's most unique spots. YEG Scoot offers high-performance scooters and custom experiences curated by locals. This outing is perfect for date nights, team activities, and spending time with friends. Weeeee!