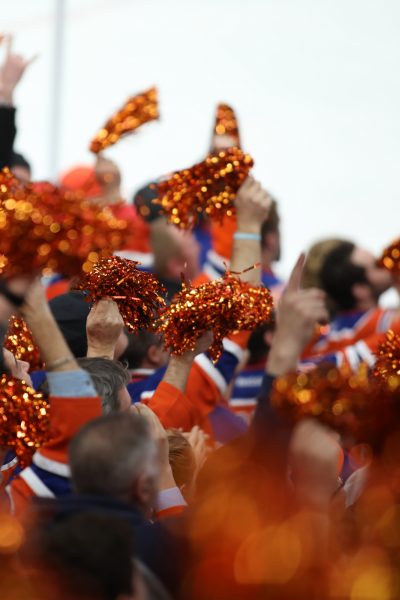 Things To Do In March
Make those last few weeks of winter count before welcoming spring with open arms! March is gearing up to be an awesome month, so filling your social calendar will be a breeze. Here's what we've got up on the docket:
SkirtsAfire brings the heat. Experience theatre, dance, film, yoga, spoken word, visual art and music in various venues along Edmonton's newest hub for arts and culture. This multidisciplinary festival empowers, develops, supports and showcases women artists while being inclusive to everyone. Plus, SkirtsAfire is presenting Canadian multi-lingual sensation, Coeur de pirate, live at The Winspear (March 8)!
March 7-17
What's a live action escape game, you ask? In a nutshell, you're locked in a room with a group of your friends with a series of games and logic puzzles to solve in order to escape. Clock is ticking though. You've only got 45 minutes to break out of the room! Each business has a few rooms to play, but they are so fun you'll want to do them all. Do yourself a favour and try Escape City's The Hunt for Arms McGee, which features a series of Edmonton-themed puzzles.
Experience the remarkable true story of the small town that welcomed the world. Come from Away is set in the week following the attacks of September 11, and tells the true tale of what transpired when 38 planes were ordered to land unexpectedly in the small town of Gander. Don't miss this breathtaking musical written by Tony nominees Irene Sankoff and David Hein. You'll laugh, you'll cry, you'll sing along like a true Islander.
March 12-17
Everything is beautiful at the ballet
Planning a date night to top all date nights? Look no further. A dance performance paired with a fancy dinner for two at one of Edmonton's amazing local restaurants is sure to impress.

Alberta Ballet's production of A Midsummer Night's Dream captures the essence of Shakespeare's comedic masterpiece on the panoramic Jubilee stage (March 21-23). Ballet Edmonton's I'm Still Here, choreographed by Alberta-born Joshua Beamish and Vancouver-based Rachel Meyer, showcases the dynamic abilities of this local company (March 1-3). Finally, Shumka presents Ancestors & Elders which explores the power of tradition and truth in a world premiere production featuring a cast of Shumka Dancers and multidisciplinary Indigenous artists (March 8).

Check out the Edmonton Oilers in their shiny new barn at Rogers Place. Hockey hair presented live in HD, what more could you ask for? Grab your blue and orange and get to the arena, but make sure to stop in at Mercer, Rostizado or Baijiu for some pre (or post) game grub!

Various home games in March
Michelle Obama at Rogers Place
Treat yourself to an evening of inspiration at Rogers Place. This conversation with Michelle will candidly recount moments spanning both her personal and professional life, as a way to share lessons learned and embolden people to become the best version of themselves.
March 22