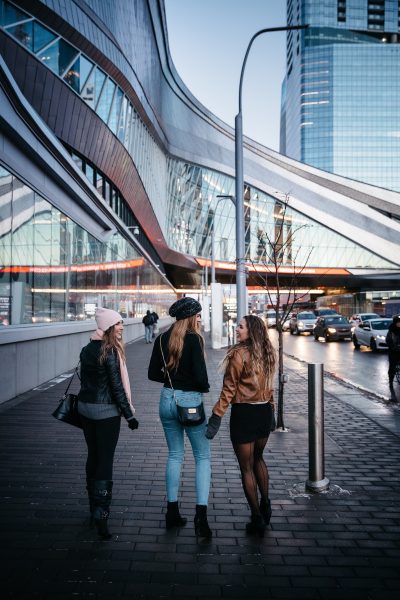 Things to Do in Edmonton in October
When the air becomes crisp and cool, we don't hibernate. We embrace the season and cozy up to the many activities and events around town. Toss on your scarf, sip your favourite pumpkin-flavoured beverage, and explore all of the fall-like things to do in Edmonton this October. Sweater weather never looked better!

No matter how you choose to spend your October, be sure to continue practicing safe spatial distancing and following the guidelines put in place to keep everyone safe. Please check individual event/attraction/restaurant websites for the latest details and updates on health & safety measures.
The clock strikes midnight. A fog rolls up over the hills of the river valley. The newly fallen leaves crunch under your feet. The spookiest time of year is right around the corner. Here are a few of Edmonton's scariest events this month that will make your inner witch/warlock jump for joy. Stay tuned for our Halloween blog which will highlight even more spooky events around town.
10 days of Popcorn for Dinner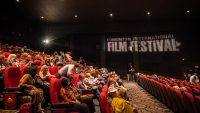 Indulge your cinematic appetite with the Edmonton International Film Festival... and a large bag of popcorn (with extra butter of course). Here you'll find independent, international, and eye-opening films. This year's celebration of cinema will be a hybrid event - enjoy the films on the big screen at Landmark Cinemas 9 City Centre or tune in through SuperChannel from the comfort of your own home. Experience the best in independent film making from around the globe!
October 1-10

SkirtsAfire and The Arden Theatre are pleased to present the live world premiere of Makings of a Voice. Written and performed by Dana Wylie, this theatrical song cycle is about discovering our individual identity within generational narratives. Dana's voice is nothing short of magical. Join her on a personal journey that will leave you inspired with a full heart.
October 15-16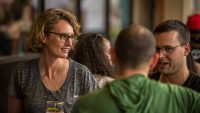 Your favourite non-fiction stories come to life off the page at Litfest, with 50-plus presenters over 11 days. Avid readers connect with writers through a series of live & virtual events, great conversations, and immersive readings. Don't miss this exclusive opportunity to interact with some of the best-selling, award-winning, and emerging authors of books, magazines, and films!
October 14-24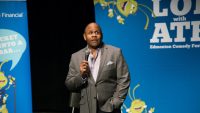 Ready to laugh? Or cry because you're laughing so hard? Edmonton Comedy Festival is back with some of the best comedians around. The Festival returns with "4 Days of Funny" from October 13 to 16. Here you'll find a stellar line-up on stages throughout Edmonton - 19 performers, 5 venues, and more laughs than you can handle!
October 13-16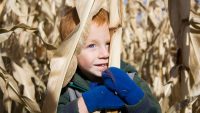 From the air, the maze looks like an artistic pattern. On the ground, the Edmonton Corn Maze tests your sense of adventure (and direction). This year's maze highlights the work of Edmonton's Food Bank making for both an amazing aerial view as well as a challenging labyrinth. Though the correct pathways can be walked in under 30 minutes, most visitors will require about one hour to travel through more than 5 km of twists and turns and 85 decision points.
Until October 16


Savour the Flavours of Paraiso Tropical
Paraiso Tropical's story began in the 1980s when Jesus Gonzalez Sr. and his wife, Alba Gonzalez Rivas, left their town of Acajutla, El Salvador and immigrated to Edmonton. Today, Paraiso Tropical has two locations, bringing authentic flavours from Latin America to right here in Alberta's capital! Stop by and pick up lunch, or gather ingredients for an incredible dinner featuring unique ingredients you can't find anywhere else.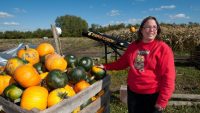 Prairie Gardens is a 35-acre fully operational farm offering a variety of educational, fun, and above all delicious culinary experiences for you and your family to enjoy. Pick a pumpkin (or two), check out the farm animal discovery pass, or get lost in the corn and sunflower mazes. Pro tip: check out the weekly farm market every Saturday and Sunday for the freshest veggies and produce!
Geo Domes where the Bison Roam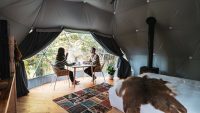 Take your camping experience to a whole new level with the Geo Domes at Elk Island Retreat. Nature meets comfort in this glamping experience designed for memory-makers. The domes include a fireplace gas heater, making them perfect for chilly fall nights. A queen-sized bed, Nespresso coffee maker, and in-suite lighting (you heard that right - lighting!) means that this is a great choice for those who want to get away from the hustle and bustle of the city without ditching the comforts of home.
Live music is back at La Cité Francophone's Patio Series Concerts! Presenting a wide variety of musical styles every Thursday evening from June 24-December 16, the patio offers plenty of room for good times and great food. Check out their website for details and to discover each evening's line-up - there is no better way to spend a Thursday night than at Café Bicyclette at La Cité Francophone!
Every Thursday until December 16
Experience Indigenous Cuisine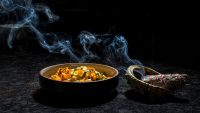 Pei Pei Chei Ow caters a variety of seasonally inspired dishes and elaborate dinners that tell a narrative. They work with wild meats, traditional and post-colonial ingredients, and incorporate Indigenous ways of cooking outdoors and in the kitchen. Check out their online cooking classes, or order catering prepared by Chef Scott Iserhoff for an exceptional dining experience.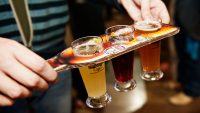 One of the fastest growing beer festivals in the world, the Edmonton Craft Beer Festival is the City of Champions' premier beer, spirit, and food festival. With over 500 beers from over 100 breweries, your biggest challenge will be deciding where to start. With a range of ciders, meads, and other beverages to go with the beers and spirits – there really is something for everyone!
October 22 & 23
Let Music Soothe Your Soul