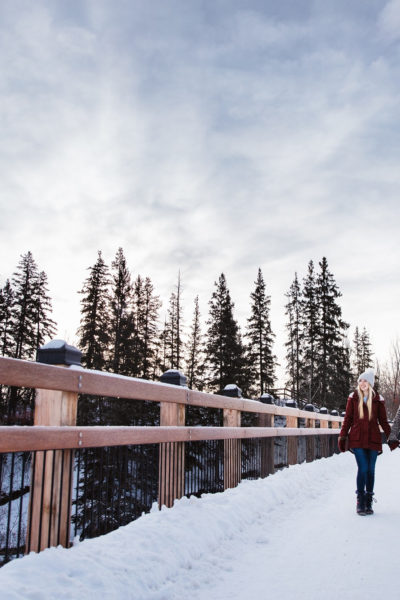 Things to Do in November in Edmonton
There's no doubt about it, winter is coming... and we can't wait! Along with a fresh sheet of white snow, winter in Edmonton brings more events, more fun, and more outdoor adventure. Dust off your puffy coat and get ready to make this season one for the books!


On November 11, remember to take time to reflect on the achievements and sacrifices of those who served our country in times of war and peace. While many ceremonies around the city are on hold due to COVID-19, we encourage you to take a quiet moment to reflect, hang poppies in your window or take time to learn about Canada's history and the veterans who have given so much.

No matter how you explore, be sure to continue practicing safe physical distancing, frequent hand washing and following the guidelines put in place to keep everyone safe.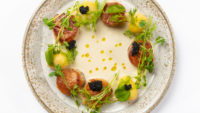 Wear your stretchiest pants and head downtown for a culinary experience like no other. Downtown Dining Week (October 28-November 8) is a 12-day celebration of the diverse culinary scene found in the heart of the city, which gives diners an opportunity to enjoy special fix-priced menus from participating restaurants. Twenty-eight restaurants are participating with new ones being added daily, so mark your calendars!
Get your Winter Patio on!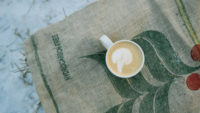 Who says that patios are just for the summer? In Edmonton, we never let a little chill in the air stop us. We've got a stellar line-up of al fresco dining options, even in the wintertime. Check out the tented patios at Sea Change Brewing Co. or Boxer, then mosey on over to the classic winter patios at Little Brick or Cafe Bicyclette (don't worry, outdoor heaters will be working overtime!). There's nothing more Canadian than enjoying a locally brewed beer surrounded by a fresh blanket of snow!
Shop Black Owned Businesses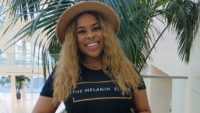 The holiday season is the perfect time to support local Black-owned businesses! From November 28-29, you are invited to shop for your loved ones during the Buy Black Weekend, an online event hosted by Black-Owned Market Edmonton (BOM YEG) and Afrodisiac Market. Gift ideas include spa packages from The Melanin Studio, comfy clothing from Zen Lion Design, a vividly coloured painting by JD Art, street wear from Lunch and so much more.

You can also shop online with the BOM YEG Holiday Market online from November 27-29 and the Afrodisiac Market on Cyber Monday! Stop by virtually and pick up a special gift (or two) for the ones that matter most.

Catch a Play at The Citadel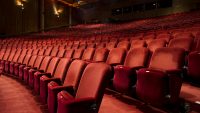 Live theatre is back, baby! The Citadel Theatre is thrilled to present Horizon Series LIVE! Each show is performed in the 680-seat Shoctor Theatre with a maximum of 100 patrons for each performance to ensure effective spatial distancing. This month's playbill features an inspiring performance of A Brimful of Asha (October 24-November 15). Join Ravi and his mother Asha as they tell you their hilarious, awkward, and utterly true story of family tradition. Seats are limited, so get your tickets while you can!
LOL with Rapid Fire Theatre
It's all laughs all the time for Edmonton's longest running improv comedy company, Rapid Fire Theatre. They've been dishing out guffaws for more than three decades and you can check out this award-winning improv group in their new home, at the Backstage Theatre in the heart of Old Strathcona. Stop in for dinner at one of Whyte Avenue's legendary local watering holes before or after the show, and you've got yourself the perfect date night!

Kick Off the Holiday Season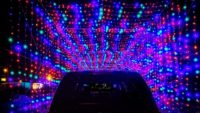 The holiday season is almost upon us (can you believe it?!), which means it's time to celebrate with festive local events. From enchanted drive-thru experiences to chillin' with Christmas critters, the holiday season in Edmonton is nothing short of magical. Here are a few events that are kicking off this month: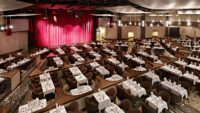 The Mayfield Dinner Theatre's tradition of the holiday season rock 'n roll revue continues with your favourite actors performing some of the best tunes ever written from the 60's, 70's, 80's…right up to the hits of today! Enjoy a scrumptious four-course meal as you jam out to the hits you love, and some you haven't heard in a very long time. Keep Calm and Rock On runs from November 3 to January 24!
Check in. Drink up. Get Rewards.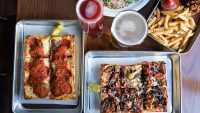 Discover Edmonton's craft beer scene one pint at a time and sign up for the Explore Edmonton Brewery Pass, a mobile passport loaded up with discounts to the best breweries in the city – did we mention it's completely free? To sweeten the deal you'll get a free limited-edition t-shirt for checking in at all of the participating locations. What are you waiting for? Sign up today, and remember to drink responsibly!