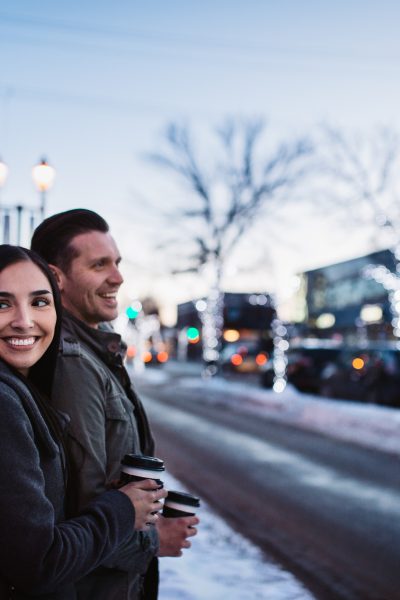 Things to Do in November in Edmonton
There's no doubt about it, winter is coming... and we can't wait! Along with a fresh sheet of white snow, winter in Edmonton brings more events, more fun, and more outdoor adventure. Dust off your puffy coat and get ready to make this season one for the books!


On November 11, remember to take time to reflect on the achievements and sacrifices of those who served our country in times of war and peace. While many ceremonies around the city are on hold due to COVID-19, we encourage you to take a quiet moment to reflect, hang poppies in your window or take time to learn about Canada's history and the veterans who have given so much.

No matter how you explore, be sure to continue practicing safe physical distancing, frequent hand washing and following the guidelines put in place to keep everyone safe.
The FIFA 2021 Qualifiers are coming to Edmonton! These exhilarating matches determine who will be competing in the 2022 FIFA World Cup™ in Qatar. Don't miss your chance to see the best in the world battle it out at Commonwealth Stadium on November 12 & 16. Additional tickets have been recently released - get yours now before they sell out!

With North America's United Bid to host the 2026 World Cup, Edmonton's mission is to be named an Official Host City for the matches hosted throughout Canada, USA, and Mexico. We need to show the world the enthusiasm Edmonton is known for to secure some games - this is where you come in. Take a selfie of your game day Cheer Face and submit your photo to enter to win INCREDIBLE prizes like tickets to Canada's FIFA World Cup Qatar 2022™ Qualifiers at Commonwealth Stadium and Canada Soccer National Team jerseys and swag.

You can even go to the Explore Edmonton Instagram Page to see our city's very own custom IG effect that you can use when taking your photo (or, when you're in "effects" just search Explore Edmonton)!

What are you waiting for? Show us your cheer face now!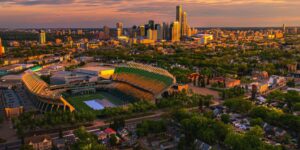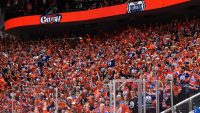 Hockey's back, baby! After a long hiatus, fans are now welcome back to cheer in person, and we couldn't be more excited! Don't miss your chance to see hockey superstars take the ice as the Oilers battle it out with some of the NHL's best this month. And if you want a sneak peek at the future of hockey, catch the Oil Kings as they take on their WHL rivals at Rogers Place.
Winter patios? Bring it on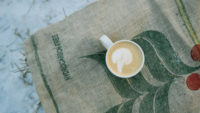 Who says that patios are just for the summer? In Edmonton, we never let a little chill in the air stop us. We've got a stellar line-up of al fresco dining options, even in the wintertime. Check out the cozy outdoor dining igloos at Tiramisu Bistro, then mosey on over to the classic winter patios at Little Brick or Cafe Bicyclette (don't worry, outdoor heaters will be working overtime!). There's nothing more Canadian than enjoying a locally brewed beer surrounded by a fresh blanket of snow!

Never Too Cold for a Cold One
Speaking of cold brews, discover Edmonton's craft beer scene one pint at a time with the Explore Edmonton Brewery Pass, a mobile passport loaded up with discounts to the best breweries in the city – did we mention it's completely free? To sweeten the deal, you'll get a free limited-edition t-shirt for checking in at all of the participating locations. What are you waiting for? Sign up today and remember to drink responsibly!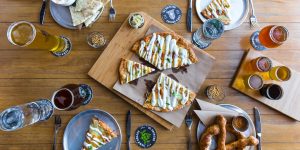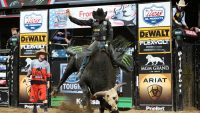 For the first time in league history, PBR (Professional Bull Riders) will hold the Canadian National Finals in Edmonton! The season-culminating event will kick off at Rogers Place from November 12 - 13 when the 2021 champion will be crowned. These cowboys are sure to spur up some excitement!
The elite Cup Series features Canada's top bull riders, alongside some of the PBR's top international athletes, squaring off against the rankest bucking bulls in North America. Fans will witness exhilarating 8-second rides and wrecks throughout the action-packed event as the PBR's courageous riders face off against their 2,000-pound, animal-athlete opponents.
Symphonies, Plays, and Shows - Oh My!
Edmonton always has great live shows taking the stage, and November is no exception. The weather may be getting chilly, but these amazing performances will perk you up better than a pumpkin-spice latte ever could!
For a zany relationship drama set in World War II, check out The Fiancee at the Citadel Theatre from November 6 - 28. Enjoy the Edmonton Symphony Orchestra's performance of Mozart & Trumpet, a thrilling magic show in Masters of Illusion, or the indie rock vibes of Bahamas at The Winspear Centre. How about dinner AND a show? Catch Buddy - The Buddy Holly Story at Mayfield Dinner Theatre, or Girls Just Wanna Have Fun at Jubilations Dinner Theatre.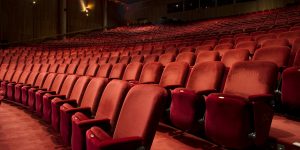 A Century of Edmonton Art
Support Black-Owned Businesses
Edmonton's local business community is as diverse and brilliant as its people. Our city is home to talented Black artisans, restauranteurs, artists, and entrepreneurs who are blazing trails as industry leaders and innovators. Check out these Edmonton-owned and operated businesses, and keep in mind that there are many more Black-owned businesses in the city! The holiday season is the perfect time to support local Black-owned businesses.
The Brightest Festival In Town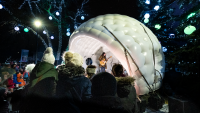 One of Edmonton's favourite winter festivals, All Is Bright transforms 124th Street into a glowing party. On November 20, lose yourself in the glow of the lights, bask in the warmth of the Beverage Gardens, and cook some delicious treats over a fire. You'll be swept away while getting to enjoy some of Edmonton's best local businesses and artisans. Head to Helen Nolan Park from 4pm - 8pm for an evening of music and celebration, and the dramatic light-up ceremony! This is a scorcher of a street party in one of Edmonton's coolest neighbourhoods.
Start the Holiday Season Right
Do you hear what I hear? The faint sound of jingle bells in the distance? The holidays are arriving fast, and we've got plenty of jolly winter activities to help jump-start your season:
Canadian Tire Magic of Lights - Enjoy 2.5 kilometers of festive and vibrant LED lights celebrating the joy of the holidays. The event is an enchanted "drive-through" experience from the comfort of your own car. (Nov 19 - Jan 8)
The Winter Wonder Forest - Ever wanted to walk through a magical, illuminated forest? The Winter Wonder Forest allows families to participate in a variety of activities from horse-drawn sleigh rides, to visiting Santa at his workshop, and much more. (Nov 19 - Jan 9)
Glow Holiday Festival of Lights - Enjoy the magic of the holidays with thousands of twinkling lights. This indoor festival features towering light gardens, glowing activities, an artisan market, delicious food, and more. (Nov 24 - Jan 2)
Edmonton Christmas Market - This annual market is taking over two iconic Edmonton venues this holiday season! Enjoy over 50 local vendors, holiday activities, and amazing food and drinks at this festive event. (Nov 26-28, Dec 3-5 at Army & Navy Department Store. Dec 8-12 at Fort Edmonton Park)

A Christmas Carol - An Edmonton classic, don't miss this performance at the Citadel Theatre. This show is packed with your favourite Christmas tunes and is sure to put you in the holiday spirit. (Nov 27 - Dec 23)