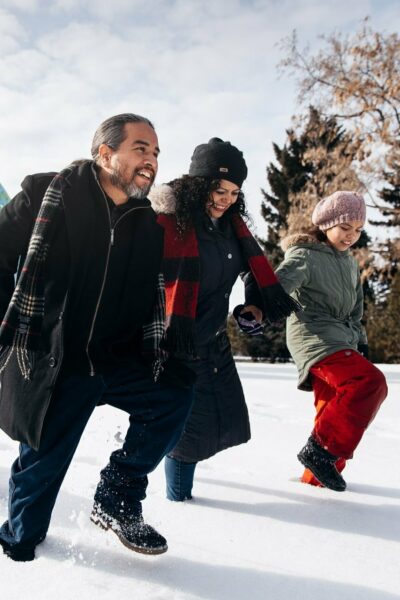 Things to Do in March in Edmonton
Can you believe it's already March? You've only got a few short weeks to make the most of winter before welcoming spring with open arms! This month has more things to do than we can count, but we've rounded up a few must-dos to experience before the season melts away. Hurry up, and start filling your calendar with outdoor adventures, amazing festivals, and lots of music!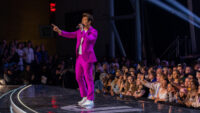 Canada's most iconic night of music is coming to Edmonton! Join the iconic guest list flocking to Rogers Place for The 2023 JUNO Awards hosted by Simu Liu, with legendary performances by Alexisonfire, Nickelback, Tate McRae, Tenille Townes and more. Trust us, the FOMO will be real if you miss out on this one!
March 13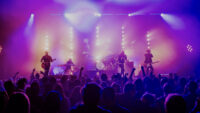 The tunes keep coming all month long! Keep your dance moves sharp and your singing voice polished for these amazing shows:
Celebrate Women in the Arts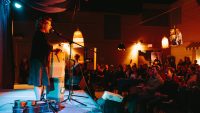 Since 2013, the SkirtsAfire Festival has empowered artists and audiences with multidisciplinary performances, activations and exhibits.
In conjunction with International Women's Day, SkirtsAfire runs from March 3 - 13 at the Westbury Theatre, the Army & Navy building, and many other venues in the heart of Old Strathcona. Come and experience amazing live performances — theatre, dance, cabaret, music, comedy, visual art, and spoken word are all on the menu.
March 3 - 13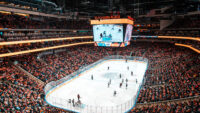 When it comes to hockey, you've gotta keep it simple. Take it one shift at a time, get pucks to the net, and give 110% out there.
Hockey clichés aside, it really is easy to cheer on the home team: LET'S GO OILERS! Take in an Edmonton Oilers game at Rogers Place and watch as they battle towards a coveted playoff spot. Grab your blue and orange and get to the arena, and make sure to stop in at Baijiu for some pre (or post) game grub!

Various home games in March
Experience All Four Seasons This March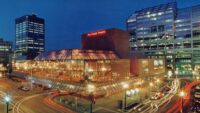 Get ready for a night of unforgettable music and drama as the Citadel Theatre presents Jersey Boys! This Tony Award-winning musical takes you on a journey through the rise to fame of one of the biggest American rock 'n' roll groups of all time. Follow the journey of four men from the wrong side of the tracks as they navigate the ups and downs of success, personal struggles, and the changing musical landscape of the 1960s.
February 11 - March 12
Out of depths: The Blue Whale Story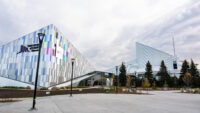 Dive deep into the story and explore the world's largest and one of the most mysterious animals, the blue whale. Out of Depths: The Blue Whale Story retells the story of nine blue whales that died tragically in the Gulf of St. Lawrence in 2014, and the unprecedented opportunity for research and conservation that has resulted.
Discover a complete blue whale skeleton, how they evolved, their heart size, their ability to communicate, and more mind-blowing biology about why these giants are Earth's largest animals at the TELUS World of Science!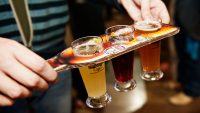 No, you're not seeing double! Edmonton loves its beer, and you can celebrate with a cold one at two different festivals this month. Sample a few local brews at Edmonton Craft Beer Festival from March 10-11, and keep pouring it on at Edmonton's International Beerfest from March 24-25. From beers and spirits to ciders and meads, there's something for everyone!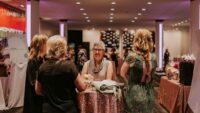 In celebration of International Women's Day 2023, the Women & Wealth Gala aims to empower, inspire and support women across Canada who are, or are on their way to becoming, confident and passionate leaders of our businesses, governments, and communities. Hear from some amazing guest speakers talk about their journey to success, and enjoy a tasty three-course meal.
March 4
Julie Kim at The Grindstone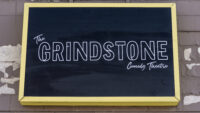 Julie Kim's mission is to spread happiness and unite people through laughter, and you'll find plenty of laughs at her show at The Grindstone! Julie has performed at festivals across the country and written for popular shows including Kim's Convenience and Run the Burbs. Don't miss her performance this March!
March 9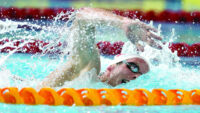 The Triathlon Alberta Mad Moto Series is coming to Edmonton! This event is great for the whole family as those from the age of 6 and up can participate in the swim and run relay. It's a fantastic way for anyone to dip their toes into the sport of triathlon. A paratriathlon provincials title is also up for grabs at this event, so be sure to stick around and cheer on the para-athletes!
March 12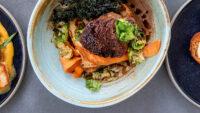 Eat your way through the best restaurants in downtown Edmonton! Keep those cravings local and indulge at your favourite downtown restaurant during Downtown Dining Week! Tempt your taste buds with some amazing grub and an array of multi-course menus available from some of Edmonton's best eateries. This celebration of Edmonton's diverse culinary scene gives diners an opportunity to enjoy special fixed-price menus from participating restaurants.
March 15 - 26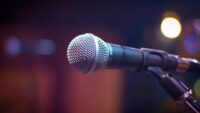 Get ready for a pitch perfect performance at SING! Edmonton! This dynamic a cappella festival features local and international groups, including the world-renowned The Real Group! Enjoy an awe-inspiring performances from traditional choral ensembles to contemporary vocal bands. Learn from the best with workshops and educational opportunities led by experienced educators, including The Real Group themselves.
March 3 - 5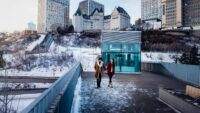 Explore the Commonwealth Walkway with the help of an interactive app and discover the history of Edmonton's river valley! Using the downloadable app, visitors can explore the river valley while reading and listening to dozens of stories in five main categories (Indigenous, History, Family, River & Winter). From the Funicular to the Groat Bridge, the Walkway includes paths to the Indigenous Art Park, John Walter Museum and Alberta Legislature.