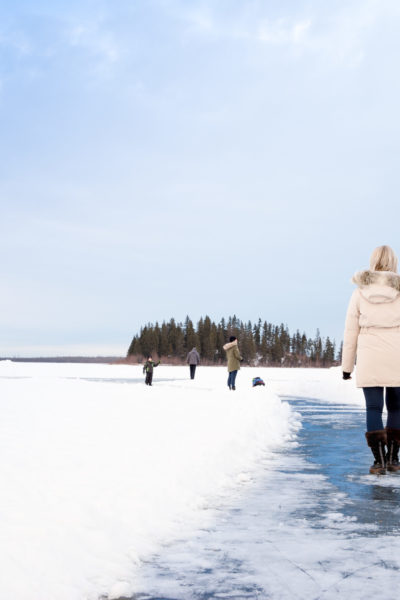 Things to Do in March in Edmonton
Can you believe it's already March...where does the time go? You've only got a few short weeks to make the most of winter before welcoming spring with open arms. This month has more things to do than we can count, but we've rounded up a few must-dos to experience before the season melts away. What are you waiting for? Hurry up, and start filling your calendar with outdoor adventures, physically-distant events, and immersive virtual experiences.
No matter how you explore, be sure to continue practicing safe physical distancing, frequent handwashing, and following the guidelines put in place to keep everyone safe.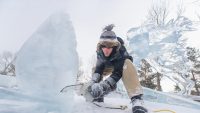 When temperatures drop, creativity rises at Boardwalk Ice on Whyte Presents: Ice and the City. Things might look a bit different this year, but you can still expect awe inspiring ice carvings and more fun than you'll know what to do with. You'll find breathtaking sculptures from award-winning artists at winter patios around downtown and Old Strathcona. Visit each ice sculpture and fill out your Ice on Whyte Passport to be entered to win a Chef Kit for four from Chef Table Living, or take a Food Walk Tour for an in-depth guided experience!
February 13-March 7

Sweet Treats and Latte Festival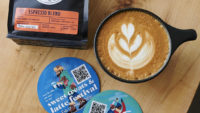 You'll be livin' la vida mocha when you stop by the Sweet Treats & Latte Festival in Old Strathcona! Purchase a feature hot drink or treat at one of the 13 participating businesses and show your support to the local coffee shops and bakeries that line Whyte Avenue. You'll also receive a limited-edition coffee sleeve or sticker designed by artists from Curio Studio (while supplies last). You can even enter to win gift cards at all of the participating java joints and sweet shops. That's a latte fun!
February 13-March 14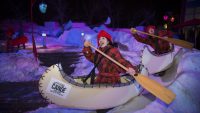 Canoeing in the winter is tough. There's constantly ice in your way and the obvious threat of hypothermia. Fortunately, Flying Canoë Volant has resolved that problem with, well, flying. Loosely based on the legend of the Flying Canoe, and on French-Canadian, First Nation, and Métis traditions, Flying Canoë Volant invites you for a physically-distant adventure in Edmonton's French Quarter, Rutherford School Yard and along the illuminated trails of the Mill Creek Ravine. Note: pre-registration is required, so make sure you book ahead to reserve your spot!
March 1-6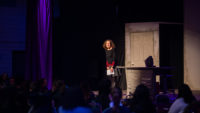 This festival began as all good ideas do; with wine, popcorn and a group of brilliant women! Since 2013, SkirtsAfire has empowered artists and audiences with multidisciplinary performances, activations and exhibits. In conjunction with International Women's Day, SkirtsAfire runs from March 4-14 at the Westbury Theatre and Chianti Cafe in the heart of Old Strathcona. With health and safety as top priority, come and experience live performances again - theatre, dance, cabaret, music, comedy, visual art, and spoken word are all on the menu.
March 4-14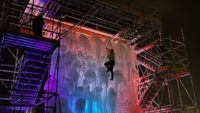 As Miley Cyrus famously said, "it's the cliiiiiiiiiiimb". The ACC Edmonton Ice Wall is ready to welcome adrenaline junkies from all over the city. Head to Edmonton Ski Club and climb up a towering wall of ice like the fearless explorer you are. The wall even lights up at night, adding a touch of magic to your expedition. Book ahead with your belaying partner in tow and experience this unique winter attraction while you still can!

Catalyst Theatre presents Toronto's Musical Stage Company's signature concert event UnCovered – Notes From The Heart. They've adapted their signature concert to a digital event, creating an exquisitely produced musical experience. Beautifully crafted music videos featuring 65 minutes of iconic songs of hope by Bob Dylan, Carole King, Bob Marley, Elton John, Jann Arden and more will be reimagined and performed by today's leading Canadian artists. Take your viewing experience up a notch and order a charcuterie box for two from Dalla, Rice Howard Way's newest restaurant.
March 6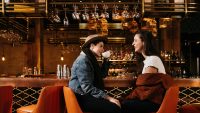 Local restaurants need our support now, more than ever - and our appetites are up for the challenge! Chow down and save big with the Explore Edmonton Downtown Dining Pass, a mobile passport that will guide you to downtown's inventive eateries, local taprooms, cozy cafes, and more. This pass is loaded with amazing dine-in and take-away discounts at some of your favourite independent eateries. Did we mention that it's completely free? Your taste buds can thank us later.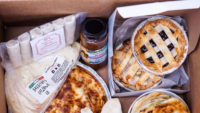 Still hungry? Check out Eats on 118th and celebrate the local restaurants along Alberta Avenue. All participating restaurants are offering a special that costs between $15-$25 for the entire month, so make sure you wear your stretchy pants and save room for dessert. For foodies who would rather get in on this event from home, Eats on 118 is offering Tour & Taste Boxes conveniently delivered straight to your doorstep via Plaza Bowl Delivery. Yum!
March 1-31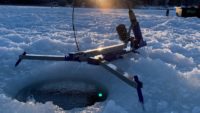 Escape from it all, without venturing far from the city! It might seem strange to want to gear up and go spend a morning on a sheet of ice, but once you step out onto a frozen lake for the first time, you will understand why ice fishing is such a popular winter activity. Land some beautiful trophies at locations like Hermitage Pond, Long Lake, Wabamun Lake, Pigeon Lake and more. Just make sure you check ice conditions, safety regulations, and come prepared with the proper gear. Looking for a few tips and tricks? Check out our guide to ice fishing in and around Edmonton.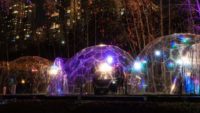 Get ready for a night to remember at Geoscapes - a private culinary experience in the heart of the North Saskatchewan River Valley. Enjoy a luxurious evening under the stars, while staying in the comfort and safety of your household, inside an intimate geodome. This dining experience will feature some of Edmonton's top culinary talent complete with a breathtaking natural backdrop that can't be beat.
Plus, you can enter to win a brand new coat of your choice from Nobis when you donate a gently-used winter coat in support of the Nobis Global Initiative - No Cold Shoulder!
March 4-April 8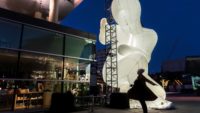 Look up, wayyyy up! Giant inflatable humanoids are invading downtown Edmonton - and that's just the beginning! The city's core is defrosting to reveal inspiring cultural exhibits, extended outdoor patios, al fresco performances, glowing art installations and so much more. Downtown Spark is taking over. Are you ready?
Various dates until mid-April