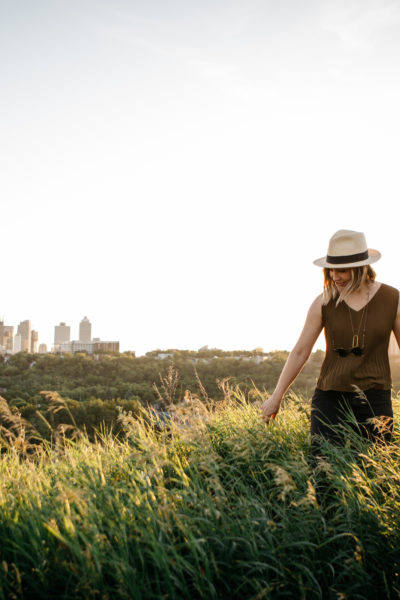 Things to Do in Edmonton in June
June is bustin' out all over Edmonton! The sun is shining (we're talking up to 17 hours of sunlight a day here people) and our lush green landscapes are just waiting to be discovered. This month, we've highlighted a mix of virtual and in-person events so that you can explore your own way.

No matter how you choose to kick-off the summer season, be sure to continue following AHS guidelines and practicing safe spatial distancing!

Traditionally, Fruit Loop has hosted some of the most incredible in-person Pride celebrations, featuring dynamic performers right here in Edmonton. This year, they've found a new way to celebrate and highlight the city's diverse and resilient LGBTQ+ community, virtually! Join them on Saturday June 13 from 8:00pm-9:30pm as they live stream direct from The Starlite Room. Stay tuned for performer announcements coming soon.
Discover Alberta's History
The Royal Alberta Museum pulls back the curtain on Alberta's legendary stories and dynamic history. As Western Canada's largest museum, the RAM collects, preserves, researches, interprets and exhibits over 2.5 million objects related to the heritage of Alberta's people. As the RAM opens up to the public, please follow the guidelines set in place to keep everyone safe. For example, they'll be limiting visitor numbers and issuing time-ticket admission, so purchase your tickets online ahead of time!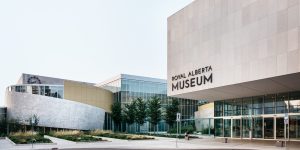 Get Creative with NextFest
Want a glimpse of the next generation of Edmonton talent? Look no further than Nextfest. Here you'll find an exciting array of performances coming from the best and brightest in Edmonton's emerging arts scene. This year, the festival goes online with a new format that will bring boundary pushing dance, theatre, and poetry directly to your living room!
June 21 is National Indigenous People's Day! This special day provides Canadians an opportunity to recognize the heritage, diverse cultures and outstanding achievements of First Nations, Inuit and Metis people. This year's event will be re-imagined through an online experience to make content accessible to the community. Stay tuned for details on how you can join in on the celebration.

The month of June is also Indigenous History Month. Throughout the month you'll find a variety of events that strengthen the community through learning, understanding and celebrating Indigenous history, heritage, diversity, cultures and people. Check out our guide to Indigenous History Month for more to see and do!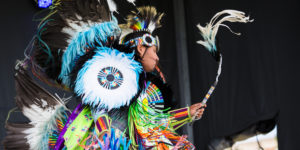 Brett Kissel and Safeway Canada are bringing back the drive-in in a major way! Check out 'Brett Kissel – Live at the Drive-In,' a first of its kind physical distancing drive-in country music concert taking place on Saturday, June 13 in the main parking lot of the River Cree Resort and Casino. Plus. one hundred percent of the event's ticket sales will go to Food Banks Alberta. The unique concert will also be streamed live across the country!

Join ReSkilled Life and explore Edmonton's local ecosystem! Take in a physically distant tour of the river valley and discover the edible & medicinal herbs grown right here in our beautiful boreal forest. Please register in advance due to group size restrictions.
A short forty-minute drive from downtown Edmonton, you'll find the University of Alberta Botanic Garden, the largest botanical garden in Alberta. At this "garden in a forest", you'll get an introduction to plants that survive and thrive in a northern climate and connect to the natural world in a beautiful way. This lush outdoor getaway will open to visitors on June 1, and all visitors must make advance reservations online (walk-ups will not be permitted). The garden has also partnered with extraordinary local and Canadian food and beverage makers to create a delicious picnic menu for two. Pair a picnic with the gorgeous setting, and you have a recipe for a very special outing.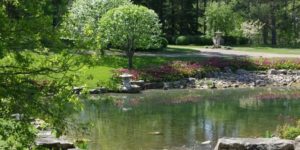 The Best Market is a Farmer's Market
Gather your crew and hit the biggest and most intricate jungle gym you've ever seen at the Snow Valley Aerial Park. Get your head in the clouds at this incredible attraction that opens on June 23 with bookings beginning June 15. Visitors will need to book in advance this season and complete their waiver online!
The days of the dinosaurs roar to life at Jurassic Forest! Meet life-size dinos face to face just minutes from Edmonton and millions of years from the present. Watch herbivores like Stegosaurus and Triceratops graze peacefully while primeval predators like Albertosaurus and Tyrannosaurus stalk in the shadows. As Jurassic Forest re-opens to the public, be sure to follow the public safety guidelines in place!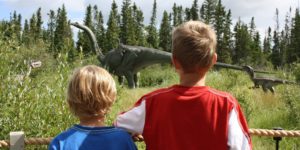 RISE Reconciliation Film Festival
RISE Reconciliation Film Festival is coming to your home theatre from May 29-June 7. A series of free, immersive Indigenous films will be posted daily on the RISE website over the course of the ten day festival. Help spread the word about the festival and share your reviews of each film by tagging RISE on social media and using the hashtag #RISEfilmfest.

The TD Edmonton International Jazz Festival brings the world's best jazz performers to Edmonton, and this year, they're bringing the sax-y back directly to your living room. Opening weekend is June 19-21 and the online festival runs every weekend until July 31. Don't miss this great opportunity to enjoy free performances and interviews from musicians from Edmonton and around the world!
When you're in need of a break from the bustle of the city, where's the place to go? How about Elk Island National Park! Just a 35 minute drive east of Edmonton, the aspen parkland is an outdoor enthusiast's wonderland where you will find bison, moose, starry skies, and trails to hike. Come early in the day and be sure to practice safe physical distancing from humans and wildlife alike!
There's no doubt about it, summer in Edmonton is patio-season. Imagine, spending a sunny afternoon dining Al Fresco with a cold drink in hand... there really isn't anything better, is there? Here are just a few recently re-opened patios worth catching some rays on this month: