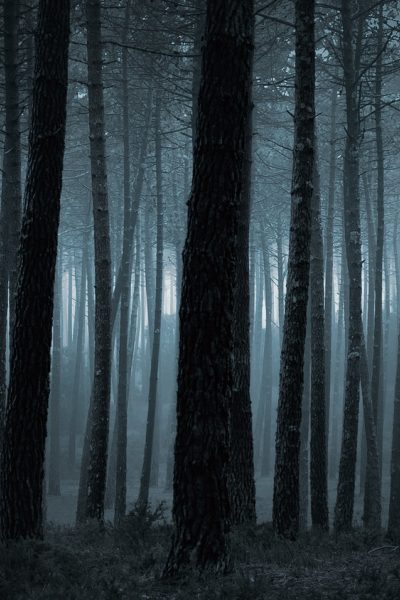 Things to Do in Edmonton this Halloween
Give your mask a spooky upgrade! Halloween may look a little different this year, but with a mix of physically distant events and virtual activities, All Hallows Eve is far from (un)dead. For true horror fans, we've got extra spooky events that are sure to stop you in your tracks. Never fear, there are many items on our list for the faint of heart too - perfect for costumed kiddos and adults with a low tolerance for getting spooked. It's Halloween, witches!

Dark at Fort Edmonton Park
Lock your doors because this year, DARK at Fort Edmonton Park is making its way into your home. Prepare yourself for 5 different experiences (both virtual and in-person) that will give you chills you will never forget. Awaken your spirits with a virtual craft cocktail experience, learn about the science of paranormal investigations, try your hand at a haunting virtual escape room, test your skills with a spooky quiz night on Instagram live, virtually visit the Curio Shoppe from the (dis)comfort of your own home or groove to bone-chilling beats at the 'Raveyard. There's a little something for every ghoul and goblin!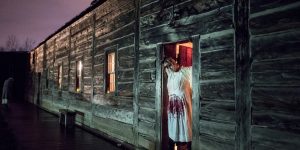 Boo at the Zoo is back on October 24, 25 & 31! Even though Halloween is approaching, don't be afraid of ferocious tigers, scaly snakes or bone-chilling bats. Get closer to the wonders of the animal kingdom at the Edmonton Valley Zoo to celebrate conservation, costumes and candy- yum! Wear your spookiest costume, and bring a reusable treat bag for your goodies!
Don't be like Charlie Brown and sit around and wait for the Great Pumpkin to appear. Get out there and pick your own! The pumpkin u-pick at Prairie Gardens is the perfect way to get outdoors, enjoy the wide-open spaces at the farm, and learn a bit about how pumpkins grow. Your ticket includes a behind-the-scenes wagon tour and you'll also get access to the corn and sunflower mazes. You've gourd to be kidding me!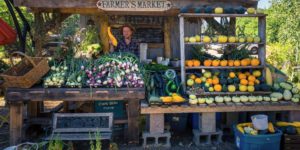 But if a ghost is leading my tour, how will I tip him at the end!? Oooooh. Its a tour about ghosts... got it. Join Edmonton Ghost Tours and discover some of the most iconic areas in Edmonton, while your (human) guide narrates curious facts, unique histories and stories about supernatural specters. Be sure to keep your eye out for otherworldly sightings – there are more than a few stories about spooky spirits that have been spotted over the years. Boo!
Get Lost at the Corn Maze
The Edmonton Corn Maze is an autumn tradition in Edmonton, and the perfect family-friendly way to celebrate Halloween all October long! Put your sense of direction to the test with 5 km of twists and turns and 85 decision points (don't worry, a series of clue cards will offer some guidance along the way). Plus, you can now bring your pooch along to help you navigate this dog-friendly labyrinth. It's a little corny, but it sure is a lot of fun!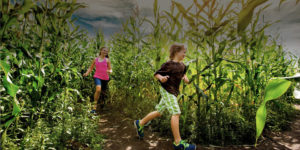 Go on a Halloween Scavenger Hunt
Edmonton Ski Club is hosting a free Halloween scavenger hunt, which is the perfect alternative to trick-or-treating door-to-door! Just register online to book your time and download the free smartphone app. Then get your spookiest Halloween costume ready and head to ski club to scan the QR code at your check-in time. Before you know it, you're off on a hunt for sweet, sweet candy. Plus, this activity is completely outdoors, making physical distancing a breeze.

Every year, Deadmonton Haunted House terrifies visitors with its bone-chilling theme. This year, the house has transformed into Area 51 - where nothing is quite as it seems, and alien activity runs rampant. Needless to say, this is a haunted house unlike any other. Pro tip: bring a big brave friend to hide behind as you explore every creepy corner of the house.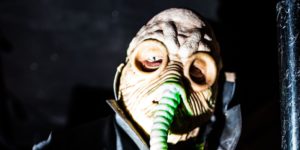 Workshop West Playwrights' Theatre presents 'Here There Be Night' (October 22-November 1), an unforgettable immersive experience that will send chills down your spine. In this Covid-19 safe production, audience groups of 1-2 are guided via their cell phones to see solo performers in a variety of outdoor locations around Old Strathcona. Dress warm, bring your mask, and enjoy this exciting theatrical adventure that explores possibilities and the unknown!
Get Spooky at the Art Gallery of Alberta
Looking for something safe and fun to do with your family on Halloween? Look no further! The Art Gallery of Alberta present "The Mysterious Case of the Vanishing Artist," a family-friendly day filled with art activities, exhibition visits and a scavenger hunt. Pre-book your general admission to uncover the case - costumes are encouraged!