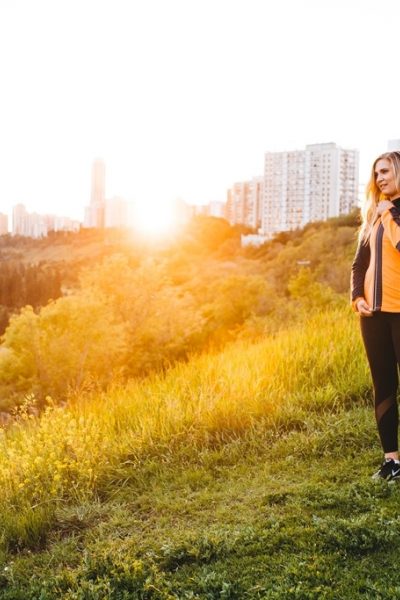 Things to Do in Edmonton in September
Your summer tan may be fading but that doesn't mean that the summer fun has come to an end! The month of September in Edmonton brings you plenty of events to fill your calendar and help you ditch the post-summer-time sadness feels.
What's on? More like what isn't on.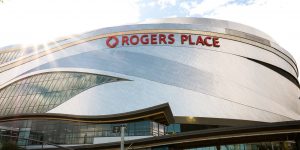 A killer collection of concerts and events are headed to Rogers Place— from your favourite wrestling superstars to the rocket man himself, there's something for every kind of music and live entertainment lover this month.


WWE Live - September 21
Ghost - September 23
Elton John - September 27 & 28

Hockey...it's the most Edmonton thing you can do. The Edmonton Oilers and Oil Kings are back for another season in Edmonton's state-of-the-art arena, Rogers Place. Hockey hair presented live in HD, what more could you ask for? Grab your blue and orange and get to the arena. Or, if you would rather soak up the last rays of summer, head to Commonwealth Stadium and catch an Edmonton Eskimos game!


Take your night to the next octave
Listen to the legendary Edmonton Symphony Orchestra play under the vast night sky - al fresco at the Heritage Amphitheatre in Hawrelak Park from August 28 - September 1. Take in everything from classical treasures to blockbuster Hollywood film scores, and of course, the grand finale - Tchaikovsky's majestic 1812 Overture.


Mythbusters at Telus World of Science
Bust myths and take names at Telus World of Science this month! Explore the world of science using the same methods as the hosts of Discovery Channel's Emmy®-nominated series, MythBusters. Explore The Blueprint Room and over 60 artifacts salvaged from more than 700 experiments conducted on the series, hand-picked by the MythBusters themselves. Then engage in real hands-on, interactive experiences that are perfect for the whole family.
April 27-September 2


All the World's a Stage, Especially in Edmonton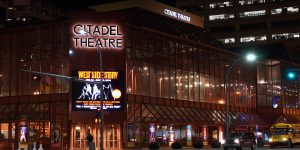 Based on the novel written by Alice Walker and the award-winning motion picture, The musical adaptation of The Color Purple is coming to the Citadel Theatre this month. This Tony and Grammy Award-winning musical is an epic tale spanning 40 years in the life of Celie, an African-American woman struggling against poverty, abuse, and prejudice in the American South of the 1930s.
September 21-October 13
Everyone's favourite musical is bringing 'la vie boheme' to the Northern Alberta Jubilee Auditorium. RENT follows an unforgettable year in the lives of seven artists struggling to follow their dreams without selling out. With its inspiring message of joy and hope in the face of fear, this timeless celebration of friendship and creativity reminds us to measure our lives with the only thing that truly matters—love.


They Call us Festival City for a Reason
Kaleido Family Arts Festival
Kaleido Family Arts Festival really has something for everyone, all in the heart of the Alberta Avenue Arts District. This festival welcomes arts and cultural experiences with multi-arts collaborative performances such as music, dance, theatre, film, literary and visual arts with performances on rooftops, sides of buildings, back alleys, parks and found spaces. It's an extravagance of creative exploration, imagination, and play.
September 13 - 15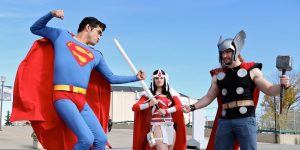 Edmonton Comic and Entertainment Expo
The Edmonton Comic and Entertainment Expo (Edmonton Expo) is our city's greatest pop culture convention. Last year tens of thousands of people gathered for a celebration of all things pop culture - comic books, sci-fi, fantasy, comedy - and the best part is, it's back! Enjoy meeting your favourite stars like Doctor Who's Christopher Eccleston, Harry Potter's Matthew Lewis and Star Trek's George Takei (just to name a few)! Grab a drawing from your favourite comic book artist, enjoy one-time-only workshops and guest panels, and shop vendors from around the country with incredible items for purchase and display.
September 20 - 22

Edmonton International Film Festival
Indulge your cinematic appetite with the Edmonton International Film Festival...and a large bag of popcorn (with extra butter of course.) This year's festival is filled with independent, international and eye-opening films. Discover little-known gems and experience the best in independent filmmaking from around the globe!
September 26 - October 5
View the orange and red glow of the sun setting as you paddle on the still waters of the North Saskatchewan. Haskin Canoe's sunset tours are a one-of-a-kind opportunity to transport through Edmonton's own backyard. You'll enjoy the serenity of this water adventure and may even be lucky enough to hear the distant cry of a loon or splash of a beaver. Don't forget to bring your binoculars and camera to view the birds and wildlife that you may encounter along the shoreline.
September 11, 13, 18