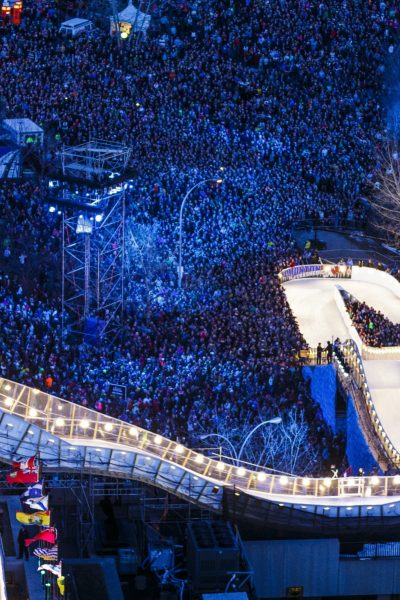 Things To Do In Edmonton In March
Make those last few weeks of winter count before welcoming spring with open arms! March is gearing up to be an awesome month, so filling your social calendar will be a breeze. Here's what we've got up on the docket: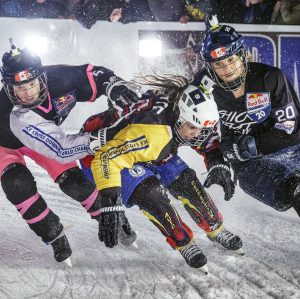 Make the Most of Winter
It's finally here! Red Bull Crashed Ice is bringing the party to Edmonton from March 9-10. Crashing and gliding its way into town, this event showcases a unique blend of power skating and boarder cross, AKA "Ice Cross Downhill". Watch in awe as skaters descend a steep track filled with bumps, jumps, rollers and obstacles. Four athletes jostle for position each round, as they reach speeds of up to 80km/h. This party will be one for the books.
March 9-10
Rogers Place Concerts
Brantley Gilbert's country-road anthems will be played at their max when his 'The Ones that Like Me' tour visits Edmonton in on March 7. Country fans can catch the "Bottoms Up" singer in a show that turns down the pyro and turns up the musical intensity. Country music not your thing? No problem. For over 40 years Santana has been playing timeless funk, soul, blues, pop and rock songs for fans all over the world, and you can catch his smooth hits in Edmonton on March 12.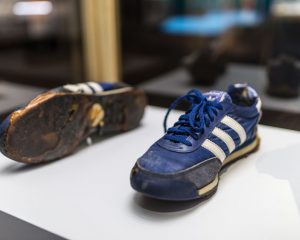 The Marathon of Hope began with little fanfare on April 12, 1980 when Terry dipped his prosthetic leg into the Atlantic Ocean at St. John's, Newfoundland, and began his grueling marathon-a-day, cross-country run to raise money for cancer research. Spend the afternoon at Telus World of Science Edmonton taking an in-depth look at Terry Fox's famous 143 day journey. Learn more about the Canadian hero who's Marathon of Hope raised $24 million and has since lead to over $700 million being raised for cancer research.
February 16- September 16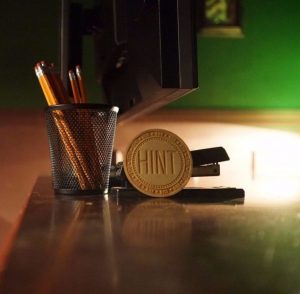 Live Action Escape Games
What's a live action escape game, you ask? In a nutshell, you're locked in a room with a group of your friends with a series of games and logic puzzles to solve in order to escape. Clock is ticking though. You've only got 45 minutes to break out of the room! Each business has a few rooms to play, but they are so fun you'll want to do them all. Do yourself a favour and try Escape City's The Hunt for Arms McGee, which features a series of Edmonton-themed puzzles.
Hockey... it's the most Edmonton thing you can do.
Catch an Oilers Game
Check out the Edmonton Oilers in their shiny new barn at Rogers Place. Hockey hair presented live in HD, what more could you ask for? Grab your blue and orange and get to the arena, but make sure to stop in at Mercer, Rostizado or Baijiu for some pre (or post) game grub.
Various home games in March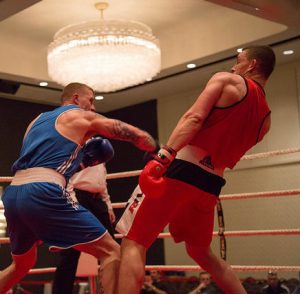 After a long-awaited return to Western Canada, the 2018 Canadian Championships will return to Edmonton this Spring! 250 of the best boxers from across Canada will face each other during the week-long competition vying for the title as the national champion in their respective divisions. The 2018 edition of the championships will offer Edmonton a full week of Canada's best Olympic boxing hopefuls and Olympians in a plethora of high octane bouts.
March 28-April 1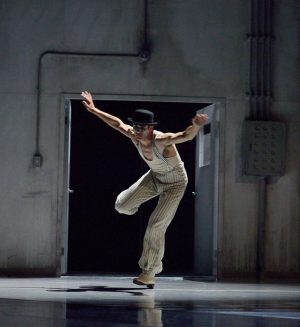 If you're looking for a life-changing, eye-opening theatrical experience, then you've come to the right place. A rare fusion of comedy and drama, poetry, dance and movement, Betroffenheithas enraptured critics and audiences worldwide. This 2017 Olivier Award Winner for Best New Dance Production is an unflinchingly honest examination of what happens to the individual in the wake of a trauma, and it comes to Edmonton as part of a major international tour. Don't miss it at the Citadel from March 30-April 1.