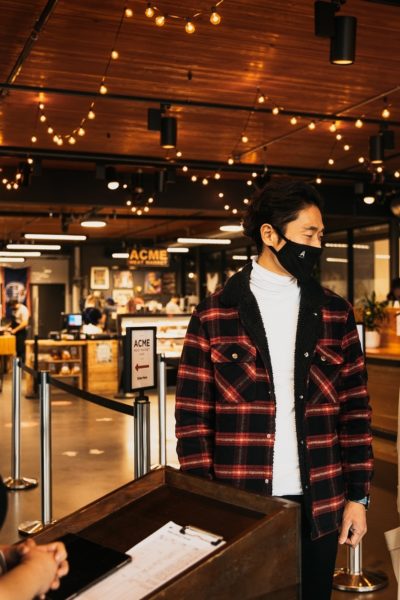 Staying Safe while Supporting Local in Edmonton
Entrepreneurship is the backbone of our city, and many local businesses are adapting how they engage with the community during these changing times. We've gathered a few examples of how you can continue connecting with local businesses, artists, attractions and more. Re-post local content to your Instagram story, do some shopping online, engage with digital content like live-streams & tutorials, or stop in at open storefronts and make a purchase while following AHS guidelines. Whatever support looks like to you, we know these businesses will appreciate it.

Remember to continue practicing safe social distancing, frequent hand washing and following the guidelines put in place to keep everyone safe.

The Most Edmonton Thing you can Do
Edmonton Made helps local entrepreneurs tell their stories and grow their audiences. You'll find plenty of local companies to support by browsing their business directory or perusing the online version of their beautifully designed annual gift catalogue — where you can also discover the stories behind some of your favourite products! What are you waiting for? Get shopping!
Snuggle up in a cozy corner with a hot cup of tea and a book, and you've got yourself a discount ticket to adventure, romance, and intrigue. The Glass Bookshop & Audreys Books are offering delivery throughout the city, so you can keep turning pages long after you've burned through your personal collection.

The Edmonton Public Library also offers a selection of over 300,000 ebooks and other great online content for everyone from kids to adults. All you need is a library card!
Many of Edmonton's iconic restaurants offer take-out, curbside pick-up or delivery. Devour a delicious meal from your own kitchen table and support local Edmonton eateries while you're at it. Use restaurant provided delivery when you can since it keeps more money in the pockets of Edmontonians, but Skip the Dishes and Uber Eats also have a variety of local options. Here are some of our favourite local watering holes that will take dinner to a whole new level: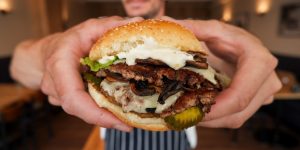 Become Top Chef (of your household)
Get Cooking is offering a series of online classes that will help you become a regular Tom Colicchio. Hone your knife skills and get ready to prepare the most mouthwatering meals of your life. Hot cross buns, homemade pasta, roast chicken and more are all on the menu. We know your family will appreciate it... the palate tires of Kraft Dinner after a while!
Chelf Table Living is now offering a new way to experience and support local restaurants by offering Local Chef's Kit Boxes and Local Chef Cocktail Kit Boxes. ​Throw on an apron, grab a glass of wine and let local chefs teach you the skills that can help you create mouth-watering gourmet meals from the comfort of your home. Included in the kit is a 30-minute online video from the featured local Chef taking through how to make their inspired dish.
Retailers that Deliver the Goods
Shopping from Edmonton-owned retailers is as easy as ever with several locally operated companies offering delivery to your door. In many cases you can now choose between stopping in, ordering online, or curbside pick-up. Be sure to check the individual business' website for details! Here is just a handful of our favourite local retailers:
Embark on a self-guided tour
Get out and enjoy some fresh air, while remembering to practice social distancing. The Commonwealth Walkway App is a great guide to exploring Edmonton's river valley while reading and listening to one of five storylines (Indigenous, History, Family, River & Winter). Gain a new perspective on Edmonton's history and take a free audio tour while using the Edmonton Queer History App. Stretch your legs, and get ready to expand your knowledge of Edmonton's ongoing story!

TELUS World of Science - Edmonton has a series highlighting some eye-popping scientific experiments you can do right at home. Science is everywhere - even in your kitchen! The team at TWOSE has launched a series of DIY projects that you can try using everyday household items; a perfect activity for little kids and big kids alike. Experiments include creating a bouncy egg and writing secret messages in invisible ink (insert mad scientist laugh here)!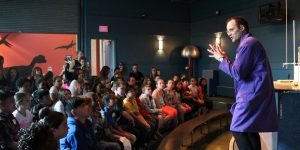 Many local fitness studios are taking things online with classes and tutorials on Youtube, Instagram Live, Facebook Live or Zoom. Check out the Mindbody App for many bookable classes, and tune in on social media for live class announcements.
Engage with Indigenous Artisans & Performers
Reskilled Life is hosting a series of classes ranging from moccasin making to beading, mitten making and more! Looking for something fun for the little ones? Lance Cardinal from Soulflame Creative has launched a series of kids craft tutorials on Youtube. Tiny Sunshine Beads is also providing online beading classes through Facebook. Check them out, and get creative! Check out 3-time world champion hoop dancer, Dallas Arcand, on Facebook live and witness the incredible art of hoop dancing. The Bearhead Sisters have been airing virtual Round Dances that you can find live, also on Facebook.


Take yourself on a self-guided tour of the many Indigenous landmarks and spaces throughout Edmonton. Bundle up and remember to explore safely and keep distance between yourself and those around you!
Home Theatre has a new meaning
Enjoy the incredible talent of Edmonton's singers, actors, dancers and performers from the comfort of your own couch. Check out The Citadel Theatre's virtual production of Mary's Wedding. Buying a streaming pass helps support the amazing artists that make up Edmonton's arts community.
The Edmonton Symphony Orchestra has a selection of livestreams and videos available on their website, Facebook and Youtube with the option to make a donation to The Winspear Centre. Looking for more toe-tapping tunes? Check out Explore Edmonton's playlist 'The Music of Edmonton' on Spotify, and fill your home with the sweet stylings of our city's ground breaking musicians.
Many other artists and arts organizations have live-streamed content ranging from podcasts to living-room concerts and more. Stay tuned for the latest and greatest!