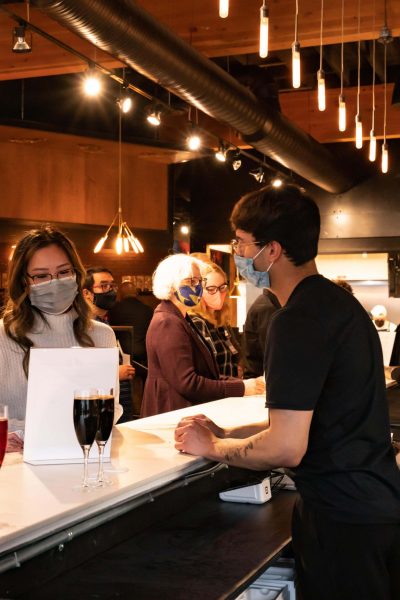 Local Spotlight: JustCook Kitchens
Edmonton is a city known for embracing new flavours and ideas – a philosophy that has allowed big thinking local makers and risk-takers to thrive. Founded by University of Alberta MBA graduates Jennifer Keith and Luke Butterworth, JustCook Kitchens was born from the founders' shared passion for food and entrepreneurship. JustCook is an incubator that breaks down barriers to make it possible for chefs on the rise to bring their culinary concepts to life, one bite at a time.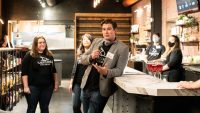 Several years ago, Luke and his brother, a trained chef, ran into many obstacles while beginning the process of opening a restaurant. They found that there was no choice but to go "all in", by either investing in a brick and mortar location or purchasing a food truck. While working together on a previous start-up, Luke spoke with Jennifer about the concept of ghost/cloud kitchens – stripped-down commercial cooking spaces that give restaurants the resources they need to produce more food at a lower cost. These unique enterprises have been redefining the food delivery business, even before the COVID 19 pandemic.

They were both interested in building a business that would make opening a restaurant more accessible to those coming up in the culinary scene. After refining the idea over several brainstorming sessions, JustCook Kitchens came to be.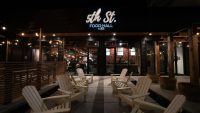 Located in the heart of downtown Edmonton, 5th St. Food Hall (10344 105 Street) is JustCook Kitchens' first location. Here, you'll find four completely different restaurants and a large dining area in one space. With fully functioning commercial kitchens, the hall provides the infrastructure for new culinary concepts to launch without restauranteurs taking on as much risk upfront. The notion of a food hall isn't new, but Jennifer and Luke are approaching it a bit differently. They aim to be more than just a landlord — they are a true partner in bringing brands to the next level.

"There is no better way to get to the heart of a community than through food. In the years before Covid, we've seen the Edmonton food scene blossom. While the pandemic put a wrench in this growth, we know that Edmonton has plenty of aspiring producers and restaurateurs who are just waiting for the right opportunity to succeed." – The JustCook Kitchens Team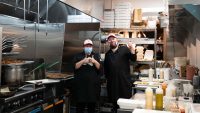 When you go out with family, friends, or even try to find a space for a business event, it can mean making compromises on the menu choices available or going to a franchise and missing out on the local component. With multiple distinct restaurants, a marketplace of locally made goods, and monthly pop-ups (coming soon), even the pickiest eaters are bound to find something drool-worthy at the food hall.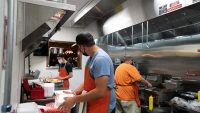 Right now, you can enjoy elevated burgers from Backstairs Burgers, take your taste buds on a trip to Southeast Asia with HOM's fragrant street food, (re)discover vegan food with Seitan's southern comfort dishes, or dig into classic favorites with a twist from Three Foodies. The marketplace serves up plenty of choices for local drinks too; from craft beers, sodas, or kombuchas, to cold brew coffee and teas.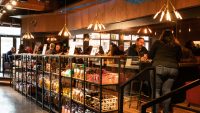 On the horizon, the team is working towards using the currently closed/off day to offer shorter term kitchen leases for monthly pop-ups. They're also working on securing their second location, so be prepared for more great, local food to hit Edmonton by storm!

5th St. Food Hall's regular hours are changing starting December 6: Sunday & Tuesday 11:00am-8:00pm, Wednesday & Thursday 11:00am-9:00pm, and Friday & Saturday 11:00am-10:00pm. Check them out on Instagram for special late-night hours. Hungry customers can order through the JustCook App for dine-in, take-out, and delivery, or come in and chow down in-person (5th St. Food Hall is participating in the Government of Alberta's Restrictions Exemption Program).