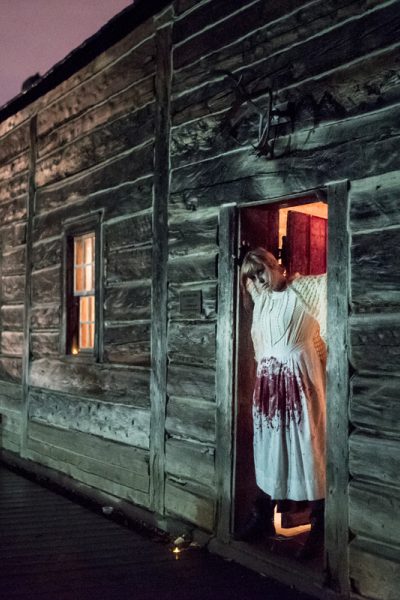 Haunting Halloween Activities
The clock strikes midnight. A fog rolls up over the hills of the river valley. The newly fallen leaves crunch under your feet. You take a deep inhale of that crisp October air and think to yourself… IT'S ALMOST HALLOWEEN, WITCHES!

Get down with your freaky-deaky all-hallows needs and pack your October calendar with a seemingly endless supply of spooky happenings.
Ghost tours & haunted houses
Nothing says Halloween like ghost tours and haunted houses. Edmonton's historic havens come alive (or should we say back from the dead) during the month of October:

For ticketed events, buy early. Many of these ghoulish outings sell out fast!
Want to party like the Sanderson sisters after achieving immortality? These 18+ ragers are sure to put a spell on you and your dancin' shoes. Costumes are encouraged, but sorry, flying vacuums aren't allowed:

A touch of culture, with a side of AHHHH
Not into live-action scares or macabre dance parties? Fear not! There's plenty of Halloween action to be had for those who are more into Dr. Frankenstein than his monster:
Family friendly activities
Halloween is the greatest, but no one wants to traumatize the young kiddos and ruin this fantastic holiday forever. We get it! There are plenty of fun kid-friendly activities happening throughout October to satisfy everyone's inner witch or werewolf: