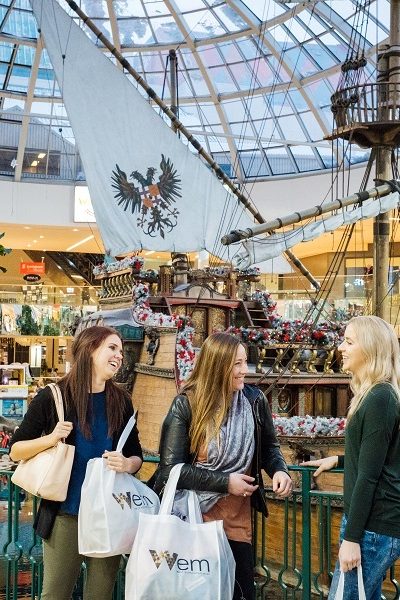 Holiday Shopping Guide
It's easy to get into a holiday gifting rut. Another new tie for dad? He deserves better than that. That man raised you. Whether you're a visitor looking to fill your suitcase with unique gifts, or an Edmontonian scrambling to find something for the family member who has everything, we've got your stress-free guide to crushing your shopping checklist this holiday season. Santa ain't got nothing on you.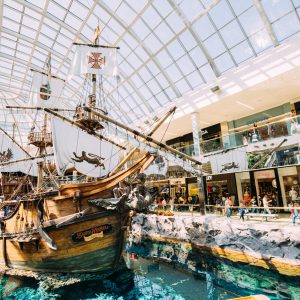 West Edmonton Mall is a one-stop shop with the equivalent of 48 city blocks of shopping, dining, and entertainment. Check out the massive Simons for a one-stop fashion experience. Stop in at Anthropologie and pick up a beautiful ceramic serving dish for Aunt Helen, or snag an Edmonton Eskimos Jersey from Lids for Uncle Mark.

If you're looking to hit wide range of shops while staying indoors (and spend less time circling for a parking spot), Kingsway Mall and Southgate Centre offer a variety of tempting options. For a breath of fresh air between stores, weave in and out of South Edmonton Common's numerous shops, including many discounted outlets like J.Crew and Nike Factory Store. Or swing by the new Premium Outlet Collection at EIA for a great selection of retailers and awesome deals.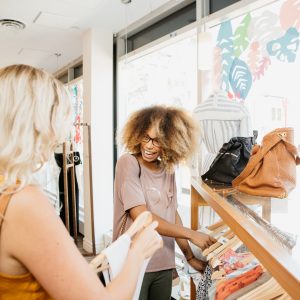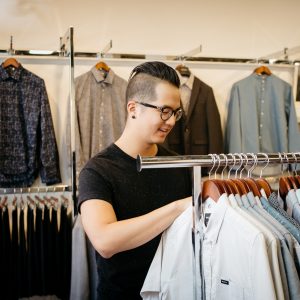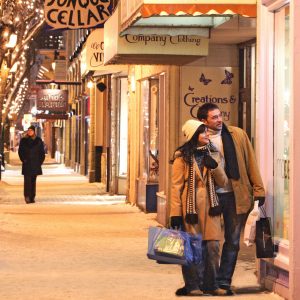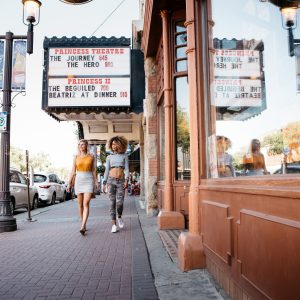 Whyte Avenue in Old Strathcona is a no-brainer for gifts that you won't find anywhere else. Plus, when you get tired of shopping, you can stop in for a snack at The Next Act or MEAT.
Do you have a fashionista in the family? Hit up Bamboo Ballroom, Workhall, or The Briefing Room. Gravity Pope has two stores in the area too: one full of shoes and leather goods, the other with clothing and accessories.
Stop in at Vivid Print for Edmonton inspired illustrations or provincial archive photos that friends will cherish for a long time to come. The record collection at Blackbyrd Myoozic is a solid bet for impressing the hipster teen or ex-garage band bass player in your family.
Pop by The Old Strathcona Farmers Market for more options from local makers and artisans. Impress the fam jam with shaving gear from Like Grandpa Shave Products, or an alpaca blanket from Ilya's Hand Weaving Studio.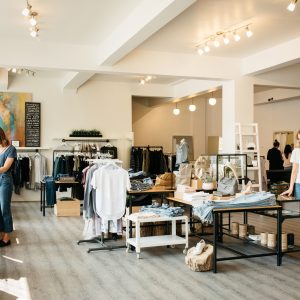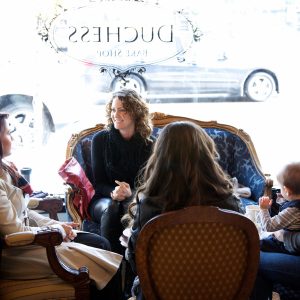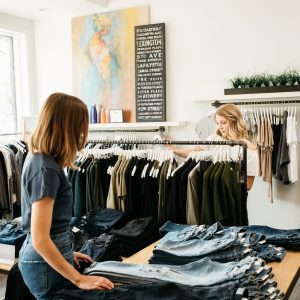 124 Street, on the periphery of downtown Edmonton, offers up a smorgasbord of indie boutiques and unique products. Shades of Grey and Red Ribbon have hard-to-find clothing and accessory brands, and the helpful staff at both stores will hook you up with recommendations in a pinch as well. The Duchess Bakeshop is the perfect place to load up on stocking stuffers—a multi-pack of French Macarons is so much better than new socks. Just sayin'.
Art aficionados will appreciate receiving a special piece from one of the many independent galleries that line this street including Bearclaw Gallery, Lotus Art Gallery or Lando Gallery.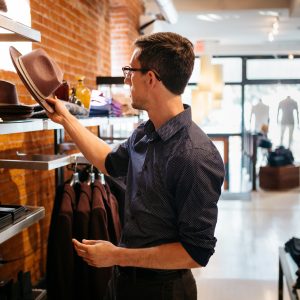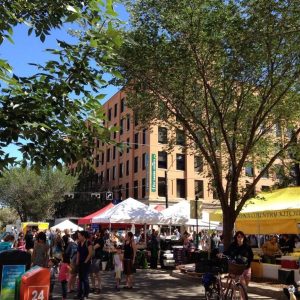 4th Street Promenade and the surrounding historic warehouse district is home to even more sought-after shops. Head to The Helm if you have a guy in your life who could use a fashion make-over. They'll love rollin' into the new year with fresh duds, and you'll appreciate seeing them sporting something other than sweats and crocks.
For gifts that are sure to win over your kid's teacher or please a picky client, head to Jacek Chocolate Couture or Stylus. Jacek has fine chocolates that look like tiny pieces of art, while Stylus (just steps from 104th Street) is a retailer specializing in fine pens, notebooks and stylish office supplies that you won't find anywhere else.