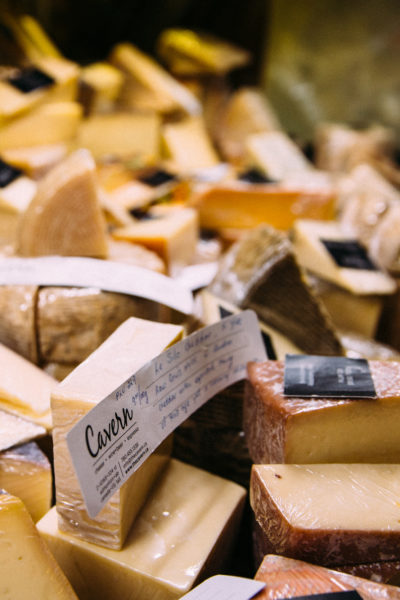 Edmonton's Best Local Grocery Stores for Delivery & Pick-Up
Getting your groceries from one of Edmonton's locally based grocers, markets or butchers means supporting Edmonton businesses while getting food tastier than that off the supermarket shelves. Kind of a no brainer huh?
Edmonton's much-beloved Italian Centre has responded to the ongoing crisis by launching, for the first time in their 60 year history, delivery service. Get all of your favorite Italian pasta, baking, produce and more right to your door. It'll have you saying "it's amore!"
For over 30 years DeRose Bros Meats has been serving up fine cut meats, and that continues even now. These local butchers offer pick-up or delivery on individual items or whole packs of beef, pork and poultry. Get a BBQ pack to fill a freezer and be prepared for a season of delicious barbecuing.
Big time believers in the importance of shopping local, Meuwly's online store is full of products from Albertan farmers and ranchers. Though they have a focus on cured meats, cheese and condiments, they also offer a variety of other locally-sourced alternatives. Pick-up and delivery are both available.
Steve and Dan's Online Market
Maybe you've seen them at Edmonton Farmer's Markets before, but now Steve and Dan are taking their show on the road. Partnering with a few different Alberta and B.C. Farms and food producers, they'll now bring fresh food right to your door.
You might not be leaving the house, but that doesn't mean your charcuterie game has to suffer. Cavern, one of Edmonton's best cheese boutiques and wine bars, will bring their selection of fine cheeses right to your door. Don't sleep on a little jam with your cheese either, that's seriously underrated folks.
Join Prairie Gardens' CSA Local Food Box program and enjoy farm to table meals from home. Dedicated to deliciousness, this is the first farm food CSA (community supported agriculture) program built on a collaboration between farmer and chef. Join the CSA to learn about local food from the ground up, with follow-along live cooking classes, and patio pick-up of the local farm produce box. Each week, for 15 weeks, you'll get farm-grown, super fresh, and healthy produce: greens, root vegetables, fruits (like strawberries, tomatoes, cucumbers, squash and fall apples!) and herbs. Sign up today - spaces are limited!
The Public Offering Boxes contain a variety of treats, produce and ingredients from local farmers and makers. Choose from various collections that are sized for individuals, couples, or families. Stock up the pantry or for that upcoming feast! Order online and pick up at the 124 Street Grand Market or at The Public.
One of Edmonton's most well-regarded meat shops, K & K Foodliner, isn't letting current conditions get in the way of meat lovers getting their favourite sausage, European specialties, and deli meats. They're now offering pick-up and delivery options. Give this locally owned business a try for a little taste of Germany.
Bountiful Market
No need to give up on shopping the farmer's market: Bountiful Market delivers! Their website allows you to shop from all your favourite vendors. It might not be as much fun as visiting the market in person, but it will allow you to get those locally grown groceries that you've been missing.
Edmonton Downtown Farmer's Market
The downtown market continues to be open, however in a modified fashion, on Saturday and Sundays in their indoor location. For those who prefer to stay home altogether, the market has also put together a list of their vendors who are currently offering delivery here.
Old Strathcona Farmer's Market
Similar to their downtown cousin, the Old Strathcona Farmer's Market is open (on Saturday) in a modified offering. The market also encourages patrons to use their online vendor directory to reach out to vendors directly regarding delivery or pick-up options.