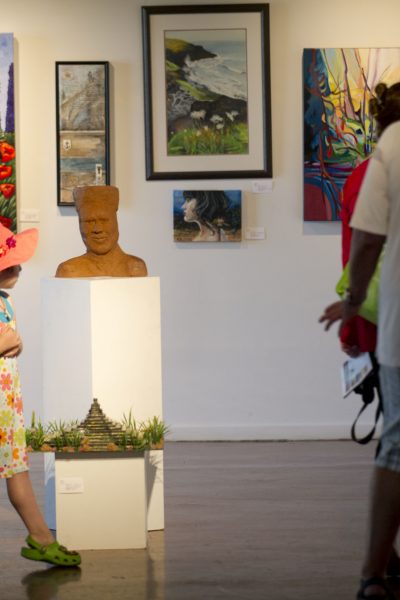 Best Drop-In Classes and Activities
When is the best to time to try something new? Now! When are we gonna do it? Today! What if we don't know what we're doing? We'll figure it out!
Whether you're looking to flex your creative muscles, sweat it out in your very first spin class, or refresh a skill you used to be good at, there are tons of opportunities around Edmonton for you to zen out, bliss out, and get real sweaty.
More than Finger Painting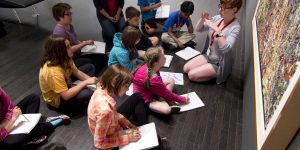 Channel your inner Pablo Picasso, create your own version of Vincent Van Gogh's Starry Night, or try your hand at still life figure drawing at one of the many drop-in art classes and workshops that happen in Edmonton! Harcourt House is a mecca for local artists and provides various creative opportunities for all skill levels. Whether you're a beginner whose only dabbled in the fine art of finger painting, or an expert looking to pick up new techniques, you will be welcomed with open arms.

Walking into the Art Gallery of Alberta is a treat in itself, let alone being able to roll up your sleeves and take part in one of their exciting drop-in programs. You'll improve your artistic skills while working on projects that tie into current exhibitions and be well on your way to opening your own gallery- Okay...maybe not quite but you'll definitely be hanging your work on your fridge for all to see!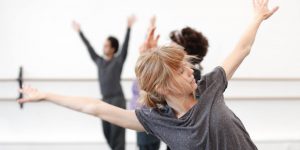 There's no need to be a prima ballerina to pop into these dance classes. Jump into a hip-hop class at 3rd Street Beat, jive into a jazz class at Mile Zero Dance or explore the world of musical theatre at Dance Code. Move to the groove and learn not only from the brilliant instructors but from your fellow movers and shakers. There's no need to register in advance for any of these drop-ins, just show up a few minutes before class and they'll get you all set up!
Put Your (Useless) Knowledge to the Test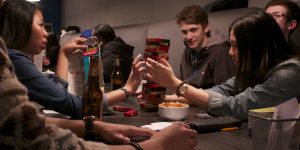 If you knew that "pneumonoultramicroscopicsilicovolcanoconiosis" is the longest word in any of the major English language dictionaries then you can't miss a trivia night! Hosted at various local establishments around Edmonton, you'll be able to gather your friends, grab a drink and prove that even useless knowledge is knowledge worth having. My favourite trivia nights take place at MKT, The Pint and Beercade.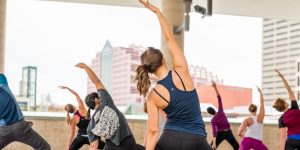 Zen out in a yoga class at Hive, sweat in a spin class at YEG Cycle or feel true bliss after a meditation workshop at Lifestyle Meditation. Whatever floats your boat, there are plenty of drop-in fitness classes around Edmonton that allow you to fuel your mind, body and soul. The best part, they're all located in bustling districts so you will be able to grab lunch at Cafe Linnea after your meditation, or get some extra cardio while you shop Whyte Avenue after your spin class.