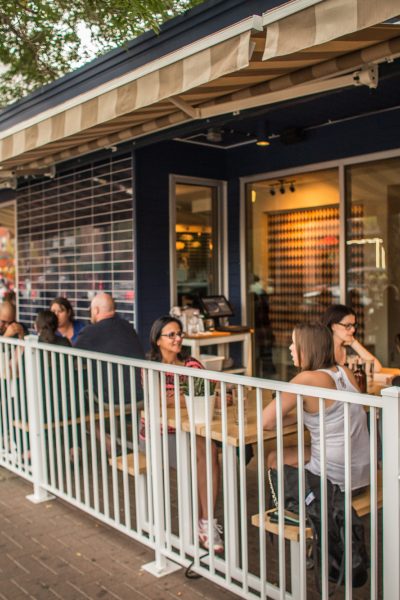 The Best Bratwurst, Sausages and Hot Dogs
Wieners. Frankfurter. Kielbasa. What ever you want to call it, if you've ever thought that sausage was the wurst, think again my friend. There are several tasty spots in Edmonton with menus focused on one tasty tube: the sausage, and we think that link by link, you'll fall deeply in love. Whether you want to share with friends, or hog it all to yourself, Edmonton has both modern and classic locales that show you how sausage gets made well.
With an incredible list of Alberta craft beer, Otto serves up gourmet sausages—crafted by Steven Furgiuele of FUGE Fine Meat—that combine innovative flavours. The Otto Dog is crafted specifically for this friendly neighbourhood pub, with caraway and gouda, and when summer hits, they open up the wide garage front door, turning the restaurant into your new favourite patio.
Good food. Good friends. Good times.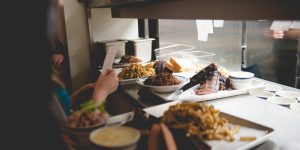 MEAT is the name and —rightfully so— meat is their game. This smokehouse, located in the heart of Old Strathcona, offers an authentic BBQ experience with homemade sauces, and savoury sides, all made for sharing. You'll be drooling over their range of meaty choices, especially the Meuwly's Andouille Sausage. The meat sweats will be worth it. Promise.
The newest hotspot from restauranteur Nate Box—owner of Elm Café, District Coffee, and more—Salz specializes in brats, beer, and brine! The food menu is designed with bratwurst in three styles—classic, spicy Hungarian, and Kasekrainer with gouda—currywurst, and tasty sides such as cheesy spätzle and pretzels. Wash it down with one of the rotating craft beers from Alberta or German imports, and cap it all off with a shot of Jagermeister.
A hidden gem in the Forest Heights neighbourhood, Cartago has a long list of local beers and European imports. With a German influence, the cocktail menu also packs a punch that will have you hanging around. Try the Currywurst with a spicy curry ketchup, yogurt aioli, and fresh mint to hit all the notes on your palate—it pairs well with the slightly sweet Heights Silver Fizz cocktail, featuring bourbon, amaretto, lemon, and orange marmalade.
Uncle Ed's Ukrainian Restaurant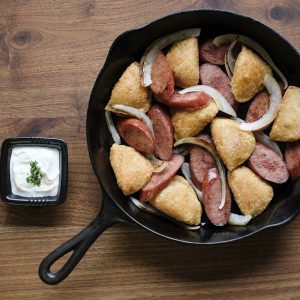 One of the original Ukrainian restaurants in the city, Uncle Ed's serves up some delicious European treats and cheap eats. Their super-filling combo plates feature authentic perogies, cabbage rolls, and of course sausage! Their smoky sausage is made in Mundare by Stawnichy Meats, which has been famous for their quality meats for over 60 years.
For over 60 years, K&K Foodliner has been one of the best European import shops providing Edmonton with German, Polish, and Danish treats. Stop here to stock up for a picnic— you'll find some great brats and frankfurters for roasting, and other sides to round out an Al Fresco meal.
First, we eat. Then we do everything else.
Hosting a sophisticated dinner at home? Maybe wine night with the ladies? Flex your charcuterie muscles with the help of Meuwly's. This Edmonton Artisan Market located on 124 street houses the masters of charcuterie. Let them help you pick the perfect house-made meat products, sausages, pickles, and preserves that when paired with an assortment of cheeses will make the angels sing HALLELUJAH.