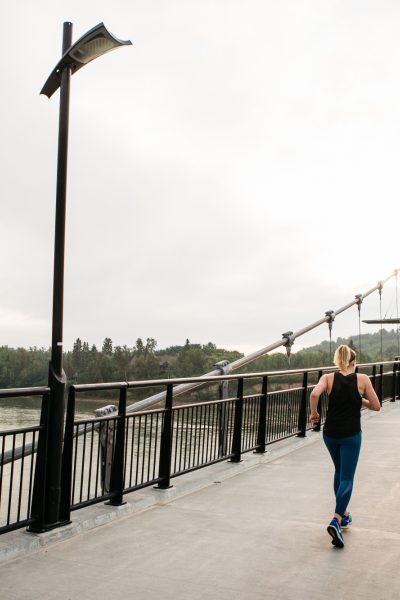 Best Running Trails
Melissa Hetu was visiting Edmonton and posted this on her blog, Mel Says. It is part of her own series called 13 Cities, 13 Runs where she explores the running paths in cities she's visiting. We came across the blog post and reached out to see if we could share the awesome things she had to say about our trails. Take it from here, Mel!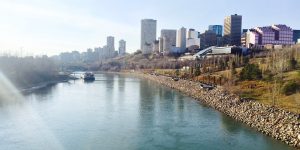 One of the greatest surprises for me on this running journey has been Edmonton. I didn't have high hopes about the city and where I would be running when I first rolled into town but boy was I taken aback by the amount of amazing running trails in and around town. Like a handful of other cities, a lot of their running trails are located on the waterfront.

Edmonton is beautifully located on a bluff situated on the North Saskatchewan River Valley.

There are trails located on both sides of the river and there are more than 150km of trails that connect two dozen parks. It's the perfect mix of waterfront trails, park trails, neighbourhood trails and deep-woods trails.

Most of the trails I ran on were paved but they also have some trails that are dirt and packed gravel. The proximity to downtown is a major plus, it's super easy to get in and out of the trails and go back to wherever you're staying or living in the city. Once again, the river makes it easy to reorient yourself along the way so that if you decide to cut the run short or make it longer, you won't get lost
I started my run at Dawson Park via the parking lot and went all the way to Capital City Recreation Park for a good 10km run. Got to see some beautiful views of the river, downtown and also beautiful homes along the way. One of my favourite runs on this tour!