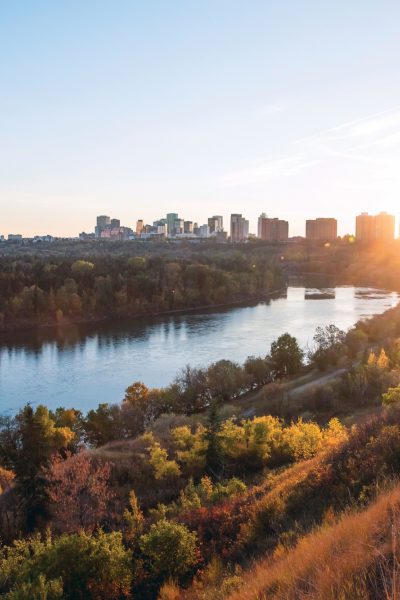 48 Hours in Edmonton - Summer Edition
Edmonton is well-known for being covered in pristine white snow for nearly two-thirds of the year. What may surprise you, dear traveller, is that she also experiences some of the most sunshine in the country with over 2,300 hours of sunlight per year. As such, once the initial thaw hits and the mercury rises into the double digits, windows are flung open, drink specials rolled out, and sidewalks are expanded to make room for the arrival of Edmonton's beloved patio season. In summer, the city becomes a haven to those wishing to soak up golden rays and experience a food and festival scene unlike any other, so get ready for a legendary weekend.

If you're arriving on a Friday, be sure to head over to Central Social Hall to ease into your weekend. This locally owned premium pub plays host to some of the best food specials (we're talking free wings and half priced bottles of bubbles). If the mood later strikes you to don your dancing shoes, grab a booth and camp out as this bar turns to a dance club around 10:00pm. If you're wanting to take in some fresh air, head down 109 Street toward the Legislature building. The grounds are manicured year-round and offer some great vistas of Edmonton's iconic river valley. For other delectable offerings in the neighbourhood, head to The Common for comfort fare and whimsical décor, or 9910 for great local music and refreshing cocktails before turning in for the night.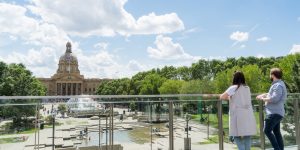 If you're anything like me, once Saturday morning hits, it's time to grab some coffee and prepare for the day. Head down to Lock Stock on Jasper and 105 Street for the city's best breakfast sandwich – local bacon from Pembina Farms, and English muffins made in-house, need I say more – and a latte, and soak in the sounds of the city. Downtown Edmonton has a certain calmness about it at this hour – like a kettle of water about to boil, or a lightning storm about to crack. The city is ripe with possibilities, and you're about to take a big ol' bite.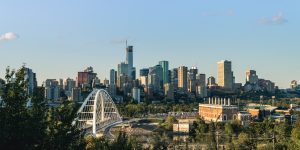 Once you've got some fuel for the day, head over to the Downtown Farmer's Market and check out the local wares. You'll find the market every Saturday at 104 Street and Jasper Avenue, then on Sunday, it moves to the GWG Building (103 Avenue and 97 Street) which has been a part of Edmonton's history since 1911. The building was originally a department store which was co-owned by Alexander Rutherford, Alberta's first Premier. By 1917 it was converted to a garment factory, eventually leading to the first women's workers union being formed in its walls in 1935. In the 1940s, the factory produced 70% of the Canadian Forces uniforms used in World War II.

Fun fact – Alberta recently passed legislation allowing liquor and beer samples to be poured at farmer's markets, if you're feeling like that latte didn't quite hit the spot.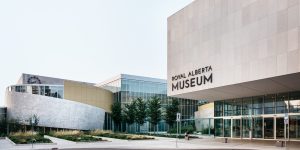 After wandering the market, head northwards over to the newly opened Royal Alberta Museum. The museum has some permanent exhibits as well as regularly rotating features, so check in advance if something piques your interest. The highlight for me is their artfully curated gift shop – you can purchase some of the greatest finds this city can offer, from local artists, restaurants, and artisans. Picking up some ketchup by Drift Food Truck is highly recommended.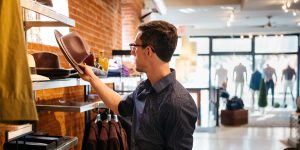 For a mid-afternoon pick-me-up, head over to Crash Lobby Bar for one of the best charcuterie plates in town. Executive chef Nathin Bye takes his menu very seriously, wanting to ensure Edmonton's rustic nature and local flavours are reflected as well as highlighting the city's multicultural roots.


From here, feel free to take some time to lose yourself and wander through some downtown shopping. Whether at Tix on the Square, City Centre Mall, Rice Howard Way, or 104 Street, there's plenty of retail therapy to take in. A couple locally-owned gems are Swish Vintage, Habitat etc., and The Artworks.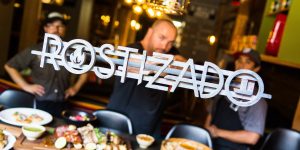 For dinner, head to The Marc for a refined upscale French experience, or to Rostizado for truly delectable modern Mexican fare. Both have incredible food and beverage offerings and feature locally-sourced products. At the Marc, be sure to get the steak frites or the char paired with your server's recommendation of wine. While at Rostizado, it's downright foolish to leave without trying their rosti papas – roasted potatoes drenched in the drippings of their rotisserie chicken.


Dance the night away at any of Edmonton's' great establishments – Evolution Wonderlounge, the Bower, and 9910 are my personal favourites. Again, check ahead to see if any special events are going on, as they often are.
In Edmonton, we brunch. Without a doubt, the best brunch in the city goes to Canteen over on 124 Street. Co-owners Andrea and Frank Olsen are the brains behind the operation, and Andrea's beaming smile and sunny, welcoming disposition can easily be spotted on Sunday mornings. The chicken and waffle flavours rotate weekly, so I'd highly recommend grabbing a heaping plateful of that goodness, paired with a Marty (half pint of local beer garnished with three pieces of candied bacon. You're welcome). A vegetarian option of the baby pancake also hits the spot nicely – for bonus points, order the fritters on the side.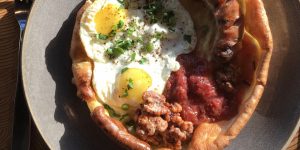 Once you've had your fill and are properly fuelled for the day, head south to start the day's exploration. Mosey along 124t Street, being sure to stop in at Remedy Café for the Kashmir chai, rich with pistachio flavour and decorated with beautiful flower petals. If chai is not your jam, not a worry, we are about to head to a local coffee roaster that serves a killer cuppa joe. As you come down 124 Street, hang a left on 102 Avenue and wander the 124 Street Farmer's market. A much smaller iteration than yesterday's City Market, this cozy neighbourhood gem provides a wonderfully curated offering of Edmonton wares, foodstuffs, and crafts. Continue along this road until you arrive at the Oliver Exchange on 121 Street, and pop in to see Plum Design and grab that promised cuppa joe at Iconoclast Coffee Roasters.

Once you have your beverage of choice, trek south to wander the Victoria promenade and take in the river valley in all her splendour. Edmonton boasts the greatest amount of urban parkland of any city in North America, and the Victoria promenade highlights the expanse beautifully.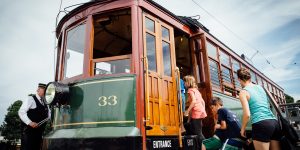 Continue along 100 Avenue until you reach the train tracks, and then head north to catch the High Level Bridge Streetcar, and head across the river. Fares are $7 in cash per person, and the trolley runs every twenty minutes. The streetcar will take you over the High Level Bridge (hence the name), providing more wonderful views of the North Saskatchewan River – and some excellent opportunities for selfies – and dropping you just north of Whyte Avenue. Once you have arrived, I recommend heading to Yelo'd Ice Cream to grab some soft serve flavours inspired by shop owners Jason and Ailynn's Filipino heritage, from there to wander Whyte at your leisure. Favourite shops include Vivid Print, the Silk Road Spice Merchant, and Kent of Inglewood.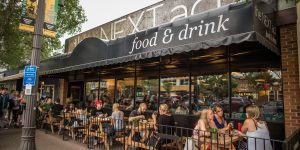 Whyte Avenue boasts some of the best bars and bistros in the city, so I recommend sticking around here for dinner and drinks. Not to be missed is the Next Act Pub – be sure to get a Prairie Fairy blackberry wheat ale, crafted by local brewers Sea Change Brewing Co. Not only is it delicious, but a portion of the proceeds from sales go directly to benefit Edmonton's LGBTQ2S+ community. Perfectly paired with their cameo burger, which rotates weekly. Another favourite brewpub is Situation Brewing Co. – trust me, order the pretzels. You won't be disappointed. If you're craving a margarita instead, head over to El Cortez Cantina for some killer good tacos, and a dog-friendly patio. The weekend may be over, but the memories will last a lifetime... or at least until your next visit!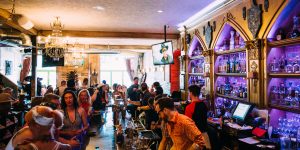 Joshua Wolchansky was born and raised in Calgary and Edmonton. A neoclassical dancer by training, Joshua has over a decade of professional performance, choreography, teaching, hosting, and production experience. Trained at the Codarts University for the Arts in Rotterdam, the Netherlands; he has performed across Europe, Canada, and the Middle East. Joshua is the Entertainment Director for Fruit Loop Society of Alberta, co-Artistic Director and Choreographer for Man Up!, and the Ballet Master at Dance Code Studio Inc.