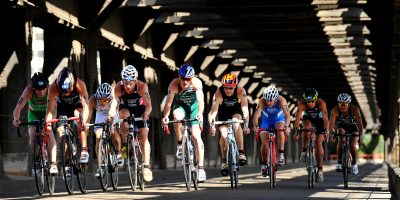 2021 World Triathlon Championship Finals

Welcome to Edmonton. We camp with bison, party under the aurora, and surf on the prairies. From cruising through North America's largest stretch of urban parkland, to shopping at a mall and entertainment centre that spans over 48 city blocks, Edmontonians have never been afraid to do things a little differently.
Who goes to Edmonton, Alberta, Canada? The short answer? The wild ones. When you choose the 2021 World Triathlon Championship Finals in Edmonton, you're choosing a premiere event known for how well it treats its athletes. You're choosing a beautiful course in a city that's a gateway to wild adventure. You're choosing the racing experience of a lifetime.
Plan your Stay in Edmonton
Check out these handy itineraries that will help you explore Edmonton to the fullest.
Choose your Edmonton Adventure
Whether you're a festival hopper, an outdoor adventure seeker or a first-time visitor, discovering all the things to do in Edmonton starts here.